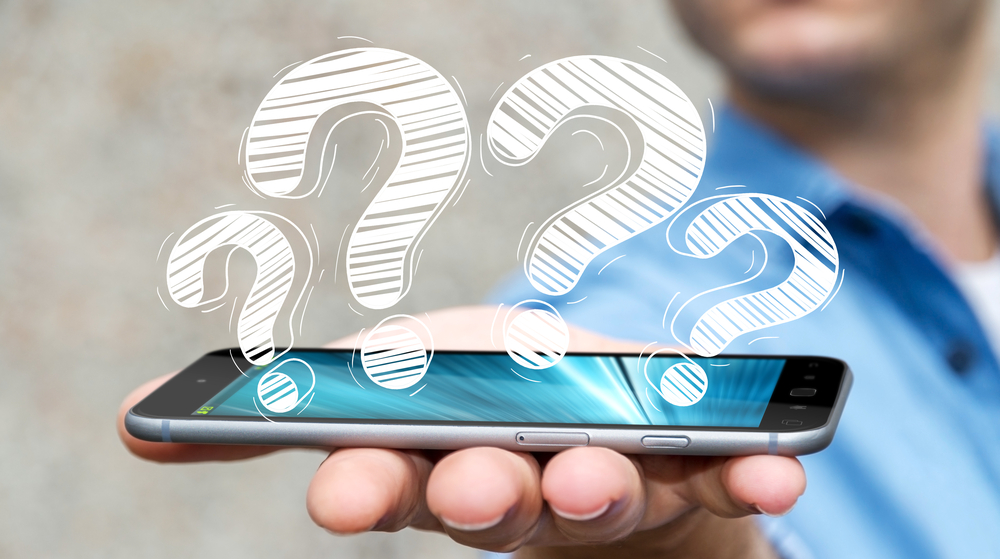 Undoubtedly, voice search has become a trend that prompts a different way to enter queries, effectively making an impact on information acquisition—one that's cause for SEO and digital marketers to pay attention to.

In the last year, studies show 58% of consumers have at least used voice search to find local businesses. ComScore additionally predicts that by 2020, 50% of searches will employ the use of digital assistants to find answers on search engines. 

Ranking higher in search engines has become much trickier to work around. The development in search has played a hand in new algorithm updates. Google, for example, now prioritizes things like site speed, evaluates a website's mobile-friendliness, and considers only voice search optimized content for featured snippets. 

This now begs the question: Should you be optimizing for voice search? Here are some things you might want to consider as an SEO and digital marketer to see if your business is ready.

Ask Yourself These Questions Before Getting Started with Voice Search SEO
What is my goal for doing voice search SEO?

A crucial step to setting up for optimization is determining your goal for doing voice search SEO. To find this, it's ideal to get a full evaluation of your website. Look into the current status of where you currently are, where you should be, and what you need to do to get there. Finding the direction you need to be going will be able to shape what your goals are for integrating voice search SEO into your site.

The purpose of voice search SEO is to provide users with direct answers to questions they may have. Here are some great goals to aim for with voice search SEO:

Drive better website traffic with compelling content
Boost site engagement with mobile-friendly pages
Stay a beat above competitors in SERPs
Am I patient? 
There is no one clear path to seeing significant changes in your voice search SEO performance. There are many factors that contribute to your ranking, and each of them can bring in varying effects to your position in search engines. Even then, there is no guaranteed amount of time for your optimization efforts to come to fruition. 
At the center of it all, to hit your voice search SEO goals and ultimately gain fantastic rankings, it matters that you do the necessary keyword research, strategizing, optimizing, and analysis. This becomes the cycle at which you can positively impact your website.
Who is my target audience? 
In order to market your product, service or website properly, you need to establish who your target audience is. It's one thing to churn out pages, and it's another thing to be able to make an impact on the people you want to engage, after all.
Recognizing your target audience lets you dig deeper into what their interests are so you better understand what kind of content would and wouldn't work with them. This, in turn, enables you to create better-targeted voice search SEO strategies that capture what they need to see and what else they might want to see, at the same time learning to filter out what wouldn't work.
These can affect two very crucial points in creating content:
When you know who exactly you're trying to engage, you'll be able to get in some pretty specific research. For example, when your target audience is mothers balancing their career with parenting, you'll be able to set up the appropriate research that finds the kinds of terms they use.
You can research a number of ways—through keyword research tools, social media trends, focus groups, and surveys. 
Based on the insight collected from your keyword research you'll be able to better plan the content you need to create. Following the target audience of mothers balancing work with parenting, let's say top searches include easy kids meal prep, time management, and quick home organizing hacks. You'll now know to prioritize information on these subjects in particular to better cater to their interests.
If your content isn't meeting your target audience's needs, then you may be sacrificing more than just a couple of missed marks in exchange for faster content production.
Who are my competitors? And what's their voice search SEO strategy? 
Your SEO competitors don't have to be in the same field or business as you. So long as you target the same keywords, regardless of niche, you're all gunning for that same top spot in the SERP.
The good news is that it's easy to monitor their strategy. Try searching for a keyword you use and see what content others are providing right off the results. Check out their pages to see if what they're producing is something you can use or if their site structure is something you can take inspirational cues from.
With the help of a competitive analysis tool like Ahrefs and SEMRush, you'll be able to do even more. You can deep dive into their domain strength, content, backlinking, and more. The information you find can serve as the benchmark for changes you need to make to your site and see how to build on them.
What are the metrics and KPI? 
There are many ways to measure success in SEO. With regards to voice search SEO however, there are a few specific metrics and KPIs you'll want to keep an eye out for considering the implementation of Rankbrain in page evaluation. 
Here are some metrics worth tracking for voice search SEO:
It's important to keep track of rankings primarily because this is what drives organic search. Having a good position in search results boosts the clicks to your content. It should be noted, however, that tracking rankings matters the most when you factor in other metrics such as CTRs and organic traffic.

Organic search traffic is a crucial metric to keep an eye on for voice search SEO. Seeing the number of people on your page gives you an idea of how much potential there is to turn visits into conversions.

It's not enough that you're aware of the number of visits. Recognize the length of time users are on your page. Are they there long enough to look at your content or do they navigate out of it too soon?

This refers to the percentage of visitors acting upon a goal you've set for them to pursue. It could be to sign up for an account or newsletter or simply purchase something from your site. Tracking this allows you to see how performance fairs on a page compared to other pages on your website. You'll be able to better understand where to focus efforts on when improving pages and content.
Do I have a keyword list?

As mentioned earlier, determining your target audience affects the way you create content. Using the question of who you're speaking with, you can then determine what you'll be talking about.

A monthly keyword research should suffice in keeping you on top of current trends and relevant searches at the same time, ensuring that what you'll be producing is well-targeted and will bring in the right visitors that will turn into customers. This additionally helps make content strategizing a much easier task as you'll be able to immediately recognize which topics you can build on and which to reconsider deprioritizing.
Do I have quality content?

Content plays a key factor in voice search SEO. It's the very reason any user would click on your website from SERPs and the same reason they would stay on your site and eventually explore. But of course, it isn't enough to just have a block of keyword-stuffed text sitting on a page of your website. It needs to hold a standard of quality that users would come back to.

Circling back to your audience and every search engine's inevitable core of putting user experience first, your content needs to be of value. Quality content means what's on your page matches the user's intent with the information they're looking for and the language they actually use. Present it in a way that keeps them engaged without missing a beat on being informative.

For businesses that market products and services, FAQ pages are great for ranking. It's a platform where you can address all the questions about your business in one compact landscape. Not only will you be able to nail a question, but you also gain more trust from your user and directly establish how you're able to help them. To make sure that users stay on your FAQ page you should make sure that each question has its own page with succinct answers. 

Here are other types of content you can consider creating:
Viral content, which can come in the form of text, images, or videos
Guides to a subject related to your website
Product reviews you can pull from your client pool
Infographics for a more informal approach
Am I a local business or an enterprise? 

Voice search is used because of its convenience and speed in providing answers to queries. A quick search of a target keyword will pull up results that show you who your competitors are. Regardless of whether or not you're in the same industry or subject specialty, everyone included in that SERP is considered a competitor.

Forty-six percent of voice search users look for local businesses which they can visit easily. That's a considerably big chunk of people who are looking for locations within the vicinity, which is good news for local businesses. The best way to compete against big enterprises with multiple branches, as well as other unrelated competitors, is to establish authority in your industry. 

For enterprises, on the other hand, if you're looking to compete against local businesses, you're going to want to focus on localizing your content in a similar way. Think of growing at ground level, asserting that you are locally available, offering the kind of products or services that a user might be looking for.

This means when optimizing, you need to make sure you're getting your business on the map. To do this you need to:
Be aware of your local competitors. Knowing who you're up against in the market gives you the advantage of planning better location-specific strategies.
Filter your competitor accuracy. Look out for who may be providing outdated information. This is the perfect opportunity to boost your business.
Get your business on the map. Part of establishing authority in your industry is getting a business listing, adding your location address, implementing star ratings and customer reviews. You can do this with Google My Business.
Be active on social media. Showing your audience that you're active and easy to contact makes your business a better prospect to visit. Google has also confirmed that this will get you better rankings in local searches. 
Do I have a link building strategy? 

Link building is important in SEO for two main reasons:

Links contribute to the ranking of a site on SERPs. Each website that links to your page counts as a "vote" for relevance and credibility, so long as the page linking to you is one that has an equally if not more credible setup. The more quality links you have, the better chances of your domain authority will improve.

Relevant subject discovery
Sites who have linked to you potentially offer traffic from their page to yours. The more links you have, the better chances there are of more users coming in to view your site aside from accessing it through results pages.

To realize your site's potential, you can implement your link building strategy with outreach:
You can interact with influential personalities or businesses that can help promote your website.
You can also offer to contribute a guest post to their blog, which will contain a link to your website.
After successfully getting a link from their own page, the exposure follows. These referral links are great for gathering more curious potential customers, underscoring the need to create engaging content on your page.

How much will it cost me to do voice search SEO?

As a responsible SEO or digital marketer, you should be financially aware of how much you'll be shelling out to optimize your website for voice search. Your budget would, of course, be dependent on what process you choose to go with. Will you be hiring an agency or are you building your own team?

Pricing varies depending on the kind of service you'll be availing or the agency you're considering. Building your own team, on the other hand, would have a different cost since you'll be hiring instead of outsourcing.

Your basic SEO team roles would require a project manager, data analyst, content creator, link builder, and web development. It's considerably more expensive since this would be a continuous expense than outsourcing. However, you can also choose to upskill existing employees to cut through the hiring process.
Conclusion

Digital assistants have made a significant impact on the way search. Voice search has enabled a stronger culture of multitasking and a bigger demand for efficiency on both offline and online habits.

From an SEO and digital marketer's perspective, its influence is something that can't be missed primarily because of the way algorithms have changed and adjusted to suit the new tech. Many factors now play key roles in better rankings. Mobile-friendly pages, faster page load, more complex keywords, improved UX, and linking are just a few things to keep on the list of priorities.

Taking a quick assessment of your website's current status and your business's goals is imperative to see whether or not you're in the right position to be optimizing for voice search. Asking yourself the right questions with the full scope of what you're getting into should make the decision-making process an easier one.

If you've decided to start optimizing for voice search, you can get in touch with Voice SEO. You'll be well on your way to seeing your site rise through the ranks in no time.