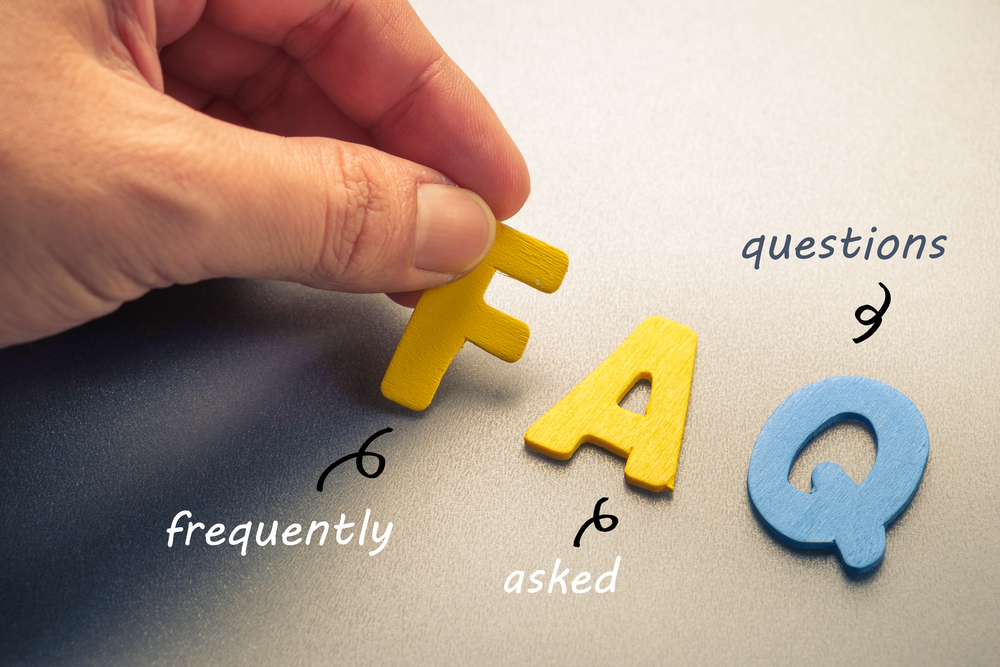 While robot assistants aren't in mass circulation yet, voice assistants probably come close to fulfilling that spot today. Uttering commands to a speaker or mobile phone is now considered natural, and these devices have now become multi-functional gadgets that spew out information that you wish: call your co-worker, play your favorite song, or find the best Italian restaurant in your neighborhood.

Even if you're not an avid user of the tech now, chances are you know someone who is. In a few years, this may become the new norm, with more gadgets like cars, pens, and watches able to answer you in a second. Truly, voice search is creating an impact on the way people live their lives and digest content, and more changes are set to unfold in the future.

For instance, Gartner predicted that around 30% of all web browsing would be voice-activated. We're almost there, and this couldn't be far from possible. After all, there was a recorded 2.5 billion voice assistants in use by the end of 2018, and this number will likely triple in just a few years.

Realistically speaking, it's a bit of a stretch to see all keyboard users vanish and use voice-enabled search every chance they get, as there's a time, place, and specific use for voice search. However, the growing number of people who do use it is getting hard to ignore, which could make you opt to consider tapping experts for voice search optimization services.

SEO and keyword research has seen changes as people use more long-tail and conversational keywords to find what they're looking for on the internet. This makes sense, as one would probably say, "Where's the best Italian restaurant near me?" out loud vs. "best Italian restaurant LA." This is one of the most compelling reasons why FAQ pages can help attract your voice-searching audience to your business.

What is an FAQ page?

Short for Frequently Asked Questions, FAQ pages usually contain the top queries your customers have had about your business. However, you can also strategically include topics you want them to be familiar with on this page. Being the first point of contact with your customers, FAQs deal with the details and answers to specific questions about your product or service in a straightforward manner.

Here's why it's so effective:
■ It can lessen inquiries directed to customer service by providing public information on a particular topic.
■ It's good for SEO, which can boost rankings and offer better user experience (navigation, content).
■ It demonstrates professionalism and creativity by giving your audience a taste of what it's like to do business with you.
■ It can provide more information about your company, products, or services that were not initially addressed by the product page copy.
■ It can help your company earn the trust of new visitors as they learn more information about your company.
Keep in mind that the only way to reap the full benefits of this is if your FAQ page is fully optimized.

Tips on Writing and Optimizing an FAQ Page for Voice Search

Here are some actionable and valuable tips on how to improve your existing FAQ page or build one from scratch, with voice search in mind.
1. Know your target audience
Understanding your web visitors is the first step to creating the backbone of your FAQ content. What are they asking? What keywords or phrases are they using that lead them to your site? What questions are they sending your customer service reps or social channels?

There are a few ways to go about this:
■ Anticipate the needs of your customers and include answers to questions that they might not even have thought of yet. Put yourself in the position of your target audience and see what information you would want more of.
■ Engage with your current customers through your business' most effective touchpoint. Whether it's through social media, email, or face time with clients in-store, ask them what's on their mind and how you can serve them better.
■ Perform competitor analysis and see what types of FAQs your industry rivals are answering.
■ Do a keyword research study on the most frequently used terms your visitors have entered to find your website.
Putting yourself in the shoes of your customers makes them more at reach. You'll be able to relate to them and provide services and information that can better suit their needs. Allow them to be your guidepost.
2. Frame questions using the first-person perspective
There are plenty of ways to structure an FAQ page. While it's a good idea to be direct, it's not that enticing to place short, clipped sentences that barely provide details. Adding some character and personalization in your FAQs will keep your audience engaged.

Furthermore, using the first-person perspective in speech is the most effective way to go. It matches the way the question is formed on the user's mind and therefore relates to them more. Here's an example:

Example 1: What is your return policy?
Example 2: How can I return my purchase?

While the first example doesn't sound bad, it doesn't reflect the thinking pattern of most web guests. Going with the first-person approach is kinder and customer-centric, which visitors often appreciate more. This is also how a person using voice search would ask their question. Using the words "I" and "my" can help fix the structure of any FAQ sentence.

3. Use interrogative sentences
Your FAQs should read like questions instead of statements. This format is what a user typically expects. However, it's common for other websites not to follow this format and opt for direct sentences and explanations instead, or worse, a combo of statements and questions.

If you're one of the websites that don't use the question format, it's time to make a switch. This makes your FAQs look confusing and stiff. Here's an example:

Statement: Delivery time frames and serviced areas.
Question: How long will the package get to my address?

FAQs are not blogs, so your points for discussion should look less like headers and more like questions flowing out of the users' minds. After all, when they do a voice search, there's always a question mark at the end of their queries.

4. Be direct and transparent with your answers
While concise answers may sound unappealing, no user would want to read huge blocks of text to find the answer to their question. Avoid overcomplicating things with your desire to help your consumers. Keep it at just the right length.

If you need to elaborate a lot on your explanations, it's a good idea to use bullets, emphasize specific keywords through formatting, and break up your paragraphs every three lines. This will make your content easily digestible rather than overwhelming. Search engines will also be able to comb through properly-formatted texts as well, which is better for SEO.

Remember, your FAQ is present to bring comfort and answers to your user, not confuse them even more. Proofread your answers and check over and over how much you can simplify a word, shorten a sentence, edit unnecessary information out, and so on.

5. Organize and structure your FAQs properly
This step is critical if you have a library of questions that needs answering. Just imagine the frustration of the user when they come across your FAQ, and they can't seem to find the portion that the search engine showed at the results page.

Here are some ideas on how to structure your FAQ page:
■ Group your questions per category. Your customers will not just have questions about your product or service. They might want to know about payment information, data security, the step-by-step process of managing their account, and so much more. It will be easier to find a question under a specific category when fixed this way.
■ List the items chronologically. Follow the natural journey of the user on your website and order your questions in that manner. For instance, you would prioritize questions about payments before delivery, followed by returns, and so on.
■ Sort them by your audience, if applicable. This is applicable for companies with free and premium services. There may be complex FAQs for premium members that non-paying customers may not necessarily experience. Highlight the segregation and make sure your audience can easily spot them.
6. Add links to your blog posts
Blogs are critical for online presence and content marketing efforts. You can combine the efforts of your blog posts with your FAQ page.

If you want to tackle complex topics to questions such as, "Which [product or service] is right for me?" A blog post is the best place to discuss it. It will serve a larger audience in that platform than an FAQ. You can add links to these pieces of content on your FAQ so that you can give further information to your web visitor. This also clues them in that you have a library of existing articles that could help them out further. It's also an excellent way to help your users stay in your website longer since they will be navigating within the site rather than exiting and looking for other answers elsewhere.

7. Don't forget your CTAs
Call-to-action buttons are an essential ingredient for conversions. While your visitors are in the FAQ page, they could come across information that satisfies them or puts them to a much closer position of doing business with you than moments ago. This is the perfect opportunity to gently motivate them to sign up, buy now, or learn more.
You can include a CTA in one of two ways:
■ Have a general CTA button visible on all pages of your FAQ site, preferably in stark contrast to your website's colors so that it can be seen easily.
■ Include links and CTA lines in some of the answers to your FAQs so your readers can easily take the next step without having to go to another page.
Take advantage of this secret weapon as not all FAQs would typically have this!
8. Use social proof to establish credibility
Last but not least is social proof. Your audience goes to your FAQs for some reassurance, so they know that they're giving their money to the right business. They'll be keen to know about your product, but also about the way your company deals with issues and crises like billing, refund policies, and more.
Since your goal is to calm the anxiety and doubts of your web visitors, adding social proof in your FAQs is the cherry on top. You don't have to insert quotes unnaturally at every answer, but instead, add a section at the bottom of the page where they can visibly see the reviews other people have written publicly about you. You can put logos of social networking sites or blogs where you've been featured before.
The goal here is to use the credibility of other sites and reviewers so that they can give you that same trust.

Best FAQ Page Examples
To get a clearer idea of these tips put into action, here are some examples of useful FAQ pages.
The tech mogul's FAQ page is written in the first-person POV and separates their Windows and Office users' concerns for straightforward navigation.

Nintendo offers an easy-to-read and direct approach when answering questions but still does so in an engaging manner. They also have a CTA of their login/signup button in red at the top corner of the page, which is hard to miss!

The apparel brand made use of internal linking techniques to discuss an extensive topic in-depth.
This site features a keyword cloud at the top of their page which redirects users to their concern. They also use formatting to emphasize certain parts of their answer since it's a bit long, offering a balance between text, imagery, and interactive features.

Get Started on Writing an Excellent FAQ Page
Writing an FAQ page is theoretically straightforward, however, paying attention to the details is what separates you from optimizing your website both for its content and navigation. You won't just be serving your voice searching audience, but you would have executed all the right steps to attract them to your page in the first place. In the era of voice search, writing an excellent FAQ page is a weapon you would want to utilize.

Having experts guide and review your efforts is another step in ensuring you're going down the right path in business. Voice SEO can help show you the ropes in FAQ page optimization, as well as your other voice search needs.