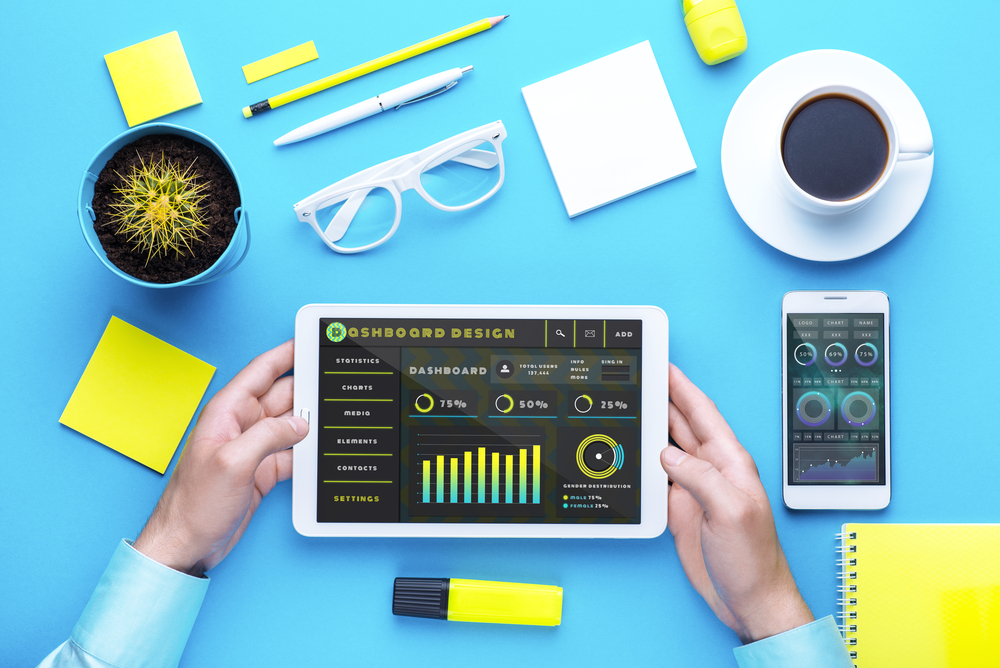 In the digital age, there is no such thing as too much change. In fact, change is perhaps one of the very few constant things you can expect in technology. One of the more recent developments that search optimization has seen—and evidently must adapt to—in the last few years is voice recognition. It's evolved so much since the emergence of Apple's Siri that it's become embedded into today's culture; now allowing for instant commands such as voice search.
Back in 2016, Google claimed that 20% of mobile queries will be made through voice search. Their survey last year found that 72% of people with voice-activated speakers use it in their everyday lives. Not only does the considerably new technology make it much easier to multitask, but the development also takes convenience up a notch with faster actions and data retrieval—you don't spend time reaching for a device, opening it, and keying in your needed task. On top of that, people also use voice search to find brand details like promos, tips, and events. This adoption now provides a new opportunity for digital marketers to up the game in content optimization.
Here comes the new challenge: optimizing for voice search. It's a different game when you factor in things like understanding speech, mapping out a user's journey, providing clear-cut keywords ready for one-answer results, and ultimately fine-tuning content to work with the likes of Siri, Alexa, and Google Assistant. Add this to the fact that voice search is more commonly used on mobile devices; your website should be mobile friendly too.
The answer to the new tech, therefore, lies in the tools you use. Not only will they help make optimizing a faster, more efficient process, you'll also be able to hit all the sweet spots you simply can't hit with the regular SEO protocol.
There are tons of handy SEO tools out there and finding the right ones may be challenging. It might seem tempting to invest in premium tools considering they offer you the state of the art features, but before you do that weigh your options first. Ask yourself some of these questions:
Does the tool provide features and actionable data you need?
How does this paid tool fit into your budget?
Is this identified free alternative something other marketers already trust?
Is there another alternative that could provide you the same if not better results?
Below is a list of 39 tools that provide powerful SEO services for voice searches. Take a moment to look through each of them and choose what works best for you.
Voice Search Keyword Tools
The most jarring difference between typing a query and saying it out loud is the fact that there's less time to think about phrasing. When users ask the search engine a question, they use conversational language as if they're speaking to a friend. Semantics is key in addressing voice searches. What colloquial terms might a person say instead of formal ones? Is the result pulled by the search engine within context? These tools can help:
Free
Get a generous list of keyword predictions to map out any query—be it in the form of a question or phrase that may be said in normal conversation. It's also a cool hack for content creation.
Aside from being a tool to support Adwords (which you need to be able to use this), you'll be able to look into keyword data drawn directly from Google searches. It's a great source for keyword research considering Google has also incorporated voice search into its system.
Gain insight on keywords from Reddit threads or categories. It's the perfect tool for looking into information on trends and specific interests that Redditors might use in voice search.
There's no better source for data than from Google itself. This tool shows you what keywords are mostly searched together with other keywords. Not only will you get more insight on what content you produce, you learn about the kind of queries that are searched.
While this tool is built for paid research, Wordstream has a Keyword Niche Finder. This enables you to get terms used by your target audience that other generators normally wouldn't suggest.
Paid
Find top performing content based on an entered keyword and latent semantic indexing (LSI) terms. You'll be able to see relevant terms, readability, content type, and more.
See what keywords reel in the traffic for your website and get a fresh set of keywords not normally generated on most tools—long tail keywords included.
Filter your own keyword research and see the specific voice search keywords you need.
Get keyword ideas from a variety of search engines. You'll be able to see relevant and descriptive phrases and terms that users are searching.
This tool provides you more than just ideas. You'll be able to obtain a massive keyword listing as well as actionable information on your competitors.
Content Development
Identifying a user's journey is key to building a strong strategy and compelling content. Consider how voice search keywords have significantly longer terms than text-based searches. In 2017 it was also identified that 70% of queries on Google Assistant used natural language. This implies the need to adjust accordingly when it comes to the information your pages offer. Ramp up your content to cater directly to any kind of need from a spoken query.
Free
Clean up any kind of content made on software like Microsoft Office and get a clean HTML version that's safe for use in web pages and eBooks.
Running out of content topic ideas? Take your everyday terms, put it in a search bar and get a list of handy ideas for your website's new content.
Create headlines that compel your target audience to read your content. Get a fresh pair of eyes on your opening statements to ensure that your headlines immediately capture your reader's attention.
Paid
This tool that can help you learn from the performance of your site and that of your competitors'. It has a huge index that's always updated with actionable data like the traffic and referring domains any piece of content earns.
Monitor content performance across social media channels and get insight on your pages and your competitors. You can also use this tool to gauge whether a topic you have in mind has potential.
Tap into this all-in-one tool to amp up your content production. It integrates content creation tools, content management systems, and other functionalities that can help you produce content efficiently.
Run a test on your site to identify which pagesb have the biggest potential for growth. It's a great way to make sure you're covering untapped resources.
Evaluate your content and compare it with your competitors. You'll be able to find content gaps or improve what you already have—or suggest content ideas for other pages!
Page Speed Tools
The speed at which any page in your website loads is crucial to holding any potential clients interested in your content. Not only that, but loading speed also plays a part in your ranking on Google. Thanks to SERP features like Knowledge Graph and Featured Snippets, the number of organic clicks dropped by 37%. Users no longer need to visit a site to see information, it's already in the search results. This makes it imperative that you keep your pages seen on results and pull all the stops to making your page speed optimal for user consumption once it's clicked on.
Free
Identify your page performance straight from Google. Find out your site's general score and take away actionable answers to improve your current position.
Paid
Measure your site's speed accurately with actual load time and a full analysis that combines Google PageSpeed Insights and YSlow data. You'll also get helpful recommendations on how to boost your speed!
Get a speed test with Varvy and receive helpful information on speed issues that's easy to understand even for beginners.
This tool offers you a grade and load time similar to GTmetrix. You get to monitor your site's performance regularly on a premium subscription.
SEO Audit
With organic clicks gradually dropping as stated in the last section, boosting your ranking becomes an even bigger priority to keep your pages visible on search results. There's nothing quite like a good audit tool to assess if your website is optimized for voice search. These tools offer a convenient boost of efficiency to your work without the extra effort.
Free
Take a quick look at what might be up with your website. The tool reports back with some actionable information to help you fix any issues you might have.
Aside from grading your website and checking its load speed, you get an analysis of your SEO and how you can improve it.
Get a good look at how your site's SEO is faring with performance and what kind of changes you can do to boost optimization.
Paid
A no-frills site auditor that looks thoroughly into your website structure, including the clicks that may not be indexed. Get feedback on how to improve your optimization as well.
Receive a detailed SEO analysis on your website. Backlink checks, uptime reports, speed recommendations, and a full error list included.
A cool tool to have as it can help you optimize much better for locale. Find where to list your business, check out your competitors' performance, and see how you're performing against it all.
An in-depth analysis tool to nip problems right in the bud. Their recommendations tell you how you can address an issue. You'll also be able to view what your site's structure looks like with their Site Graph feature. From there you can gauge whether your website is due for a restructure or some small tweaking.
Technical SEO
The last section of SEO tools in the list is for the website and server optimizations. Get a clear page structure that will make it easier for search engines to crawl and understand your site. The easier to map out, the better—especially for something as tricky as voice search.
Free
Take optimizing to new heights with a collection of tools from Google. This can help you keep track of your site in all kinds of ways.
Considering how a large number of voice search users are on mobile devices, your site's pages should ideally be mobile-friendly. This tool gives you a straightforward answer of whether or not your site is mobile-friendly or not.
Track your site performance to the very last number—be it for impressions, click through rates, bounce rates, and so on. While it doesn't tell you exactly what to do, you'll be able to analyze the activity on your site to see how you can improve it further.
Build your Schema markup without the struggle with this hassle-free Google tool. Save time and effort in whipping up the proper markups.
This free Chrome extension checks your site's standard SEO stats like mobile optimization, page speed, and more. You can look at your competitor's stats as well. Good to have if you want to keep your brand one step ahead of the rest.
Paid
Boost the chances of your content surfacing on voice search. This tool connects your data so search engines can understand your site better. This will also help you re-purpose your data for use with Knowledge Graphs, Chatbots, etc.
This is an all-around SEO tool; you can perform keyword research, monitor ranking, and do technical audits—including but not limited to detailed reports and suggestions on changes to your HTML code and Schema markup.
This convenient web plugin cuts your work time drastically when you need to double-check outgoing links on your site. LinkPatrol can spot the bad links and provide you with options on how to proceed, ultimately keeping your site in good shape.
Aside from giving you the standard auditing features, this tool helps you scan for any duplicate content on your pages. This minimizes the chances of your site getting knocked off search results.
---
When it comes to addressing this new way of sending through queries, at its heart, voice search is the same as search has always been. A user simply wants answers. The main difference is the more personal aspect of how it's done.
Because voice search speaks directly to the search engine, there's less concern over the brevity to cut time and effort in typing and more room to provide longer and more specific searches—not to mention the rising frequency of natural language terms. Location importance has also equally grown in value with a much larger volume of users now looking for products and services in a "near me" mindset.
In response to the new way to search is a new way to find answers. Google's already started incorporating instant answers in results for voice searches. Thus, you need to consider these three important things when optimizing: colloquial terms used, user thought processes, and the platform by which these answers are accessed.
The range of tools listed above provides a wide variety of functions that can help you optimize your SEO strategies for voice search. While some of them may cost you, it's equally important to remember that these are only as good as its user. Fully understanding what kind of data you're getting makes all the difference in optimizing your content and improving it further.