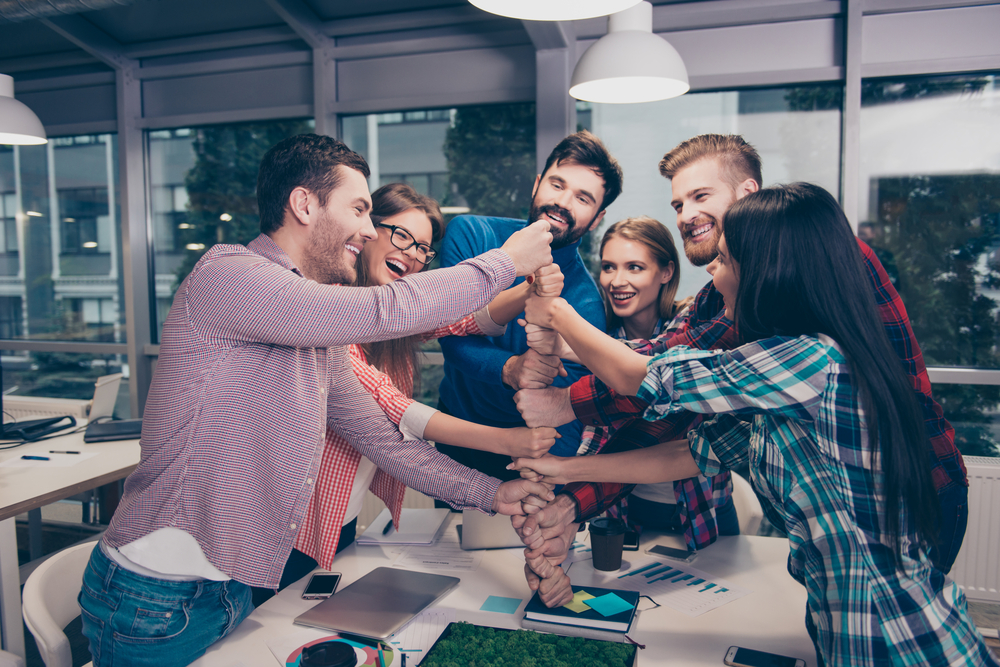 If you think SEO is highly competitive today, then brace yourself for the rise of voice SEO in the coming years. Voice search, which is predicted to comprise 50% of searches by 2020, will prove to be even more challenging for SEO. Sure, it has its rewards when done right, but that doesn't make it any less difficult.

With digital assistants only pulling a single result, and with Google's several SERP features minimizing the need to click on search results, ranking for voice search will be an uphill battle. Luckily, it's a battle you need not face on your own.

SEO is not a one-man job. It's a field that requires the collaboration of experts from multiple disciplines. The rise of voice search has only presented yet another field of specialization. And with more and more people leaning towards voice search, the need for SEO strategies specifically geared for voice search will similarly continue to rise. For your brand to remain competitive, you'll need to invest in voice SEO.

You can outsource from an agency, or better yet, build an in-house team! Outsourcing voice SEO services is a good option if you're working with a limited budget, but if your company has enough resources, why not be in full control of your voice search SEO efforts? Having an in-house voice SEO team will help you adapt to the demands of the market quicker while hastening the growth of your business.

3 Questions You Need to Ask Before Building and In-House Voice SEO

Building your in-house voice SEO dream team may sound like a good choice, but it's not always the right one. When deciding whether to choose to outsource to an SEO agency or to build your own dream team, you will need to consider your company's current standing and unique needs.

1. What's your budget?
Outsourcing from another SEO agency will always cost less. SEO agencies have different services and payment options suited to your company's needs. You won't need to worry about the monthly salary of the employees you will hire, and you won't need to worry about providing the right tools and equipment.

But if your company has enough funds and resources to start an in-house voice SEO team, why not consider it? Depending on your company and the industry you operate, having your own in-house voice SEO team may eventually be better in the long run.
2. What are the risks you are willing to take?
Several risks come with building your own in-house SEO team. One of the biggest and easiest risks to fall into would be recruiting the wrong people. Google gives everyone the privilege of learning how to do SEO for free (try searching for SEO and see for yourself). This seems like a big plus for people who want to learn, but it also makes it easier for pseudo-experts to claim that they know everything about SEO.

Outsourcing to an SEO agency will make more sense if you don't want to risk hiring the wrong person. But just like an In-House Voice SEO team, there are also risks when you choose to outsource to a third-party agency. For instance, the agency you end up hiring may not be knowledgeable about your industry. This can lead to ineffective marketing strategies.

Of course, all risks have preventive measures. When building an in-house team, doing a thorough background check via interview and testing can help you find the right employees. When outsourcing, it pays to review the agency's track record and the companies they've worked with.

With this example in mind, and what your budget will allow, what risks are you willing to take?

3. How much control do you want?
If you're the hands-on type, then building your own in-house voice SEO team is the right thing for you.
One of the advantages of having an in-house voice SEO team is that you'll have full control over the SEO strategies you will develop. Your table would just be a few steps away from your team, making collaboration easier. As such, aligning with your team and implementing changes when necessary is faster.
With an in-house team, it takes less time to produce and implement strategies that are highly targeted since your team would already be familiar with your audience.

If you want to focus on your core business function, outsourcing with another agency may be the better option.

You don't have to spend too much time on building SEO strategies because the experts of the agency will be the ones to do it for you. At this point, you'll be the client rather than the director.

All you need to do is discuss your business and evaluate the strategies that they're offering to you. Once it's approved, you can focus on other things in your business while they give you updates. The level of control you'll have is less, but in return, you'll get more time and effort for other areas of your operations.
How to Build Your Voice SEO Dream Team from Scratch

By now I'm sure that you've already decided that you want to build your own In-House SEO team. Building your in-house SEO dream team from scratch may seem intimidating at first, but don't worry, we're here to help.

1. Define your team culture
How your employees will work together and build relationships with each other will ultimately depend on how you structure your team. Managing an SEO team is a lot of work, and having the right structure will keep your team intact.

To develop the right structure for your team, you need to consider your budget, company size, and what team structure works best for your organization. Below are some examples of team structures:
Center of Excellence Model
The center of excellence (CoE) model is a centralized department that is composed of experts in a specific field (in this case, voice SEO specialists). For large companies with multiple branches, this could be a great option, especially if you do not have the capacity to build an SEO team in every location of your business.
This distributed team model is ideal if you're starting your team from scratch. You'll be creating a virtual team wherein both on-site, and off-site employees work together to take on projects. In this model, you will need professionals who are independent enough to work on their own but can also collaborate with their colleagues without any issues.

A good example would be how designers and developers can work independently, but they must also collaborate with each other to ensure project success. Having a good sense of coordination will make sure that what they're both producing are aligned to your SEO goals.
Like the CoE model, it focuses on centralization that builds a hierarchy of control. The "Hub" will act as the decision-makers, while the "Spoke" will represent the workers. Having everything centralized, the policies and procedures of your organization will be implemented with more consistency and accuracy.

Establishing a hierarchy of control does not mean that one is of a higher position. Just like a car is built up of many parts, all parts work together to get the whole thing moving. There are different roles to be filled, but, in the end, everybody is on the same page.

Defining your team's culture starts with how you structure it. With these models in mind, what's the best structure you can apply for your team?

2. Consider the costs
Every single decision you will make will boil down to your budget. Keep in mind that SEO specialists are not cheap. During the recruitment process, you need to figure out your company's needs and your team's maximum capacity. Primarily, you will need to consider your company's benefits and the hourly or monthly salary of each individual employee.

SEO Specialists aren't the only employees you'll need. Developing an excellent strategy requires experts from other fields. You need to consider the expenses of hiring content creators, project managers, link builders, and the like. Besides your employees, you must also invest in the right tools, equipment, and training to ensure that your employees can deliver optimum results.

3. Determine Your Goals
Once your budget is clearly defined, you can finally establish your goals. Setting goals such as traffic growth, increase in organic visitors, and better keyword rankings can be indicators of the roles you need to fill. Analyzing your company's current metrics can help you discover your company's gaps and treat them accordingly.

Once you know what you want to achieve and what your company needs, you'll have a clearer picture of the things you should invest in. A clear goal in mind will help you make the right choices, from allotting your expenses to the materials and tools you need to hiring the right specialists.
4. Identify the roles you need to fill
You've set your goals, and now you're ready to hire. When establishing a new team, it's better to go with a top-down approach. You can start by hiring the SEO director and work your way down the organizational chart. Starting with the supervisors and directors is critical because they will help you in the building process while filling out any necessary gaps you may have overlooked.

6 Critical Roles You Need to Fill

Adapting to the voice search revolution can be a breeze when you're working with an excellent team. Now that you're about to commence with the hiring process, below is an imperative list of positions you need to fill to build a highly productive team.

1. SEO Team Manager/Lead Strategist
Every successful SEO team starts with a competent team leader. As mentioned previously, hiring the leader first will give you another consultant. The leader will tell you who you need to hire and recommend tools and materials for the team to succeed. Give your leader the right resources; they will help you get the team to where you want them to be.

You need to get someone who not only has the critical SEO expertise but also has the leadership skills necessary to manage a team efficiently.
2. On-page Voice SEO Specialist
Voice search changed how people look for information in two important ways:
Voice search keywords are significantly longer than text-based searches
70% of searches on Google Assistant use "natural language."
A voice SEO specialist will help you adapt to the developments in voice search technology. In other words, you need to get someone who has a knack for identifying powerful keywords that has the potential to drive valuable traffic to your site.

Hire someone who has experience implementing voice search optimization tactics and knows how to use and maximize Google Analytics and other website optimization and keyword research tools.
3. Technical SEO Specialist
SEO Specialists are tasked with performing the technical side of SEO. Take note that site speed, proper site architecture, and structured data has become crucial ranking factors in voice search. Having structured data helps search engines crawl and read your content efficiently, which gives you better chances of ranking in the more competitive voice search landscape. Additionally, 53% of mobile users leave a site that takes longer than three seconds to load.

As such, it's vital that you hire a specialist who is highly competent in performing and analyzing SEO audits, identifying site speed issues, has proficient knowledge in website architecture, and has strong experience in Google Analytics and Google Search Console.
4. Link Building Specialist (Off Page SEO)
If your content has more links, Google will recognize it as a credible source, giving your site a higher chance to appear at the top of the results page. Indeed, sites with a lot of links rank more often in voice search. Of course, they can't just be any links; they have to be links from high-authority sites, which is why you'll need a Link Building Specialist.

Hire link builders to promote your content through various link seeding tactics, and to continuously develop link building strategies for your site. Look for link builders who have excellent organizational, communication, and analytical skills, as well as a mastery of relevant link-building tactics.
5. Content Writer
Content is the heart of SEO. In order to keep your site optimized, you will need to attract people by consistently producing valuable content that educates, delights, and converts. With all the competition in the market today, there is no room for mediocrity; posting just any content is not enough. Hiring excellent writers who are knowledgeable in different fields will help your site produce timely, relevant, and engaging content.

Hire individuals who are not only excellent writers but are also proficient in optimizing content for voice search. For instance, having writers who know how to create articles that are optimized for featured snippets and other critical SERPs can make a huge difference in your voice SEO strategy.

6. Web Developer and Designer
Regardless of how good your content may be, you won't find your site ranking up if it's hard to use and navigate. While UX is not a direct ranking factor per se, Google still looks for features that indicate a positive user experience. With voice SEO and the fact that 60% of Google searches are done via mobile phones, having a good UX is more important now than ever.

Get a web developer to perform maintenance checks on your site to prevent any technical issues from holding your site back. Similarly, invest in designers to make sure your site is user-friendly, aesthetically pleasing, and provides a seamless experience for your visitors.
Final Takeaways

Having your own in-house team or outsourcing to an agency has its own pros and cons. In the end, it all boils down to your company's current situation. While outsourcing to an agency may prove to be more cost-efficient, having your own in-house voice SEO team will may be more advantageous in the long run.

Don't hesitate to consult with experts. Creating your own team of experts will require you to be hands-on, but you will get full control of everything.

Once you've determined your goals, you can quickly identify the resource you need to achieve them. Building your team from scratch is not an easy task but having these things in mind will make the recruitment process more productive and worthwhile. Having experts from different fields with a great sense of collaboration will ensure you higher chances of success with regards to your SEO efforts.