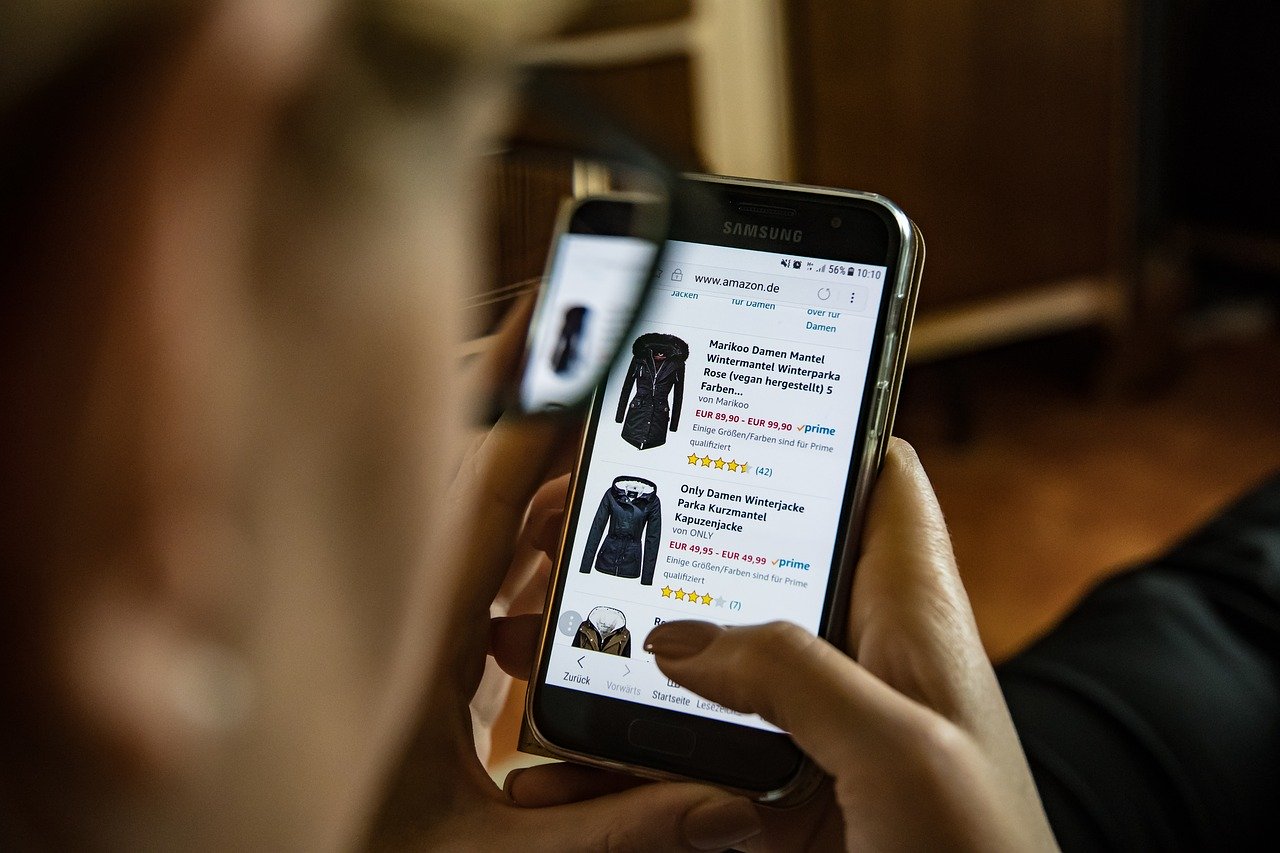 Decades ago, the first mobile phone was invented to provide better and more accessible communication. Fast forward today, mobile phones have become predominant in people's daily lives and are more than just a device for communication. These handy devices now play multiple roles to help users in various tasks like finding a restaurant nearby and shopping online with the aid of voice search technology.
Voice search tends to communicate beyond the basic level. They help users perform simple product queries as they depend on the technology to, for instance, order a pizza or buy a toilet paper.
Statistics show that over 30% of U.S. consumers have used voice-enabled devices to find product information or purchase products. Research also found that 22% of online consumers who purchase grocery products are using smart assistants. By 2022, revenue from voice shopping is expected to reach $40 billion in the U.S. alone.
With this, ecommerce marketers are finding ways to align their strategies for voice search shopping to stay ahead of the curve. If you're an ecommerce business owner or a marketing manager of an online store, then you're at the right place. Below is a rundown on how you can improve your ecommerce website's voice search SEO—from finding the right market to conducting keyword research.
23-Point Voice Search SEO Checklist for Ecommerce Sites
Identify your target audience
Understanding and tapping into your ideal market is marketing 101. You need to know where to find them and how to capture their attention if you want them to buy your products.
1. Develop your buyer persona – This marketing basic has never been so vital in the effort to optimize for voice search. Customer research is an important methodical step to identify your target audience. Knowing your ideal customers and understanding their needs, habits, and behavior will help you develop a more targeted marketing approach.
2. Consider their own consumer journey – After clearly defining your target audience, identify the stages your customers will have to take to reach your desired goal, usually to make a purchase. Understanding what your customers have to go through will enable you to find the right keywords and phrases to use for each step of their journey—awareness, interest, evaluation, purchase, customer support, and advocacy.
Spy on your competitors
The ecommerce industry is a tough stage to dominate, especially when you have big competitors in your respective niche. If you want to be ahead of the game, you need to find out about your competition and see how they strategize. Once you have the data, use it to your advantage.
3. Create a list of your competitors – Evaluating your niche's players in the field and conducting a competitor analysis will help you identify companies sharing the same target market with you. You can use SEMRush's Smart Competitive Research tool to find your top competitors, and other additional information such as traffic sources, keywords, and backlinks, that can guide your next move.
4. Check the strategies of your competitors – Using a competitive research tool can also help you see what your competitors are doing right, how they're doing it, and how you can overcome them. Find out what key phrases they're focusing on and see if you could add the keywords to your voice search SEO strategy. This analysis can help you develop the necessary improvements for your ecommerce website over time.
Perform keyword research
Now that you have identified your target audience and seen what your close competitors are up to, you can start doing your keyword research. This gives you information about your market's interests and intent—how and why they search for products your ecommerce site offers. It also gives you an idea about the qualified buyers' top keyword searches.
5. Find long-tail keywords – In voice search, keyword queries contain more than three words and are targeted at a specific demographic. Identifying long-tail keywords in ecommerce isn't easy. You can use a keyword research tool like Answer The Public, but it's good to check ecommerce titan, Amazon, for this rich data. Try entering a general keyword on the search bar, and you'll find the long-tail keyword suggestions below.
6. Use natural language – People who use voice search perform queries with natural and conversational language—as if they're talking to a friend. This means they're likely to ask questions or perform commands in full sentences. You can apply this tactic in your content marketing efforts like in your subheadings and your writing tone.
7. Find relevant keywords – Look for phrases related to the top search keywords in your industry. Then, look for other combinations of terms related to that, which your target consumers use to search for products that your ecommerce business offers.
8. Discover what keywords your competitors rank for – You can find this data during your competitor analysis. The objective is to see what organic and paid search keywords are sending traffic to your competitors. You can then update your strategy to target any keyword gaps or find any keyword opportunities based on the analysis.
9. Identify negatives – Negative keyword research is as important as regular keyword discovery opportunities because it prevents marketers from spending their PPC budget on irrelevant keywords. You can refer to WordStream's Negative Keyword Tool to review negative keywords to avoid. This encourages you to bid on valuable keywords that will grow your click-through-rate.
Enhance your website speed
Yes, page speed matters even in voice search SEO because regardless of how consumers choose to make searches, search engines still favor websites that load faster.
10. Observe proper formatting – Accurate and proper formatting is not only helpful for making it more user-friendly for both text and voice search but also vital to reduce website load times. When your product page is appropriately formatted, your site will load faster, and search engines will find it easier to understand the context of your page.
11. Optimize for mobile – One way to ensure your site speed is by optimizing it for mobile. When a site loads quick and smooth on mobile gadgets, that means it will load just as nicely (if not better) on other more comprehensive platforms.
Improve your on-site content
Now that you've determined the relevant keywords for each page of your ecommerce site, it's time to optimize your on-page elements for each page of your site. Furthermore, a well-rounded on-page SEO can help boost your website speed.
12. Designate a primary keyword for every page – Assign and target one keyword for each page of your website. Make sure that the keyword isn't used for your other pages for because this will only confuse search engines as to which page should rank high on the SERPs.
13. Designate two to four LSI keywords for each page – LSI (latent semantic indexing) keywords are phrases and terms that are related to a page's primary keyword. Assigning LSI keywords for your product pages help search engines understand the extra context, based on search patterns, and connect it to the target keyword. LSIKeywords is a nifty tool that can help you find similar or related terms to your primary key phrase.
14. Produce content for product pages – Your product pages have higher chances to rank if a) they contain 300 or more words on the page and b) the content is high quality and helpful to readers. Include a brief summary that details the features, specifications, and benefits of the product to assist your consumers as well as search engines in understanding and ranking that page.
15. Add Schema Markup to every page – Schema markup language is a form of categorized micro-data that is encrypted into your page's HTML code. The structured data boosts your content's visibility and helps search engines decipher the page content.
The markup fleshes out your page content's relevancy signals through context clues (i.e., title tags, headings elements, meta, etc.) for voice search SEO. You can use Google's free tools:Structured Data Testing Tool to check your markup works correspondingly, and Structured Data Markup Helper to help you write the markup elements in your site.
16. Use unique title tags – Title tags are key elements for ecommerce stores. Since you're hosting potentially hundreds or thousands of product pages, it's important to use distinct title tags for every product page and category. Use key phrases and observe an organized structure (e.g., brand + model + item + type).
17. Write concise meta descriptions – Voice search results may not read meta descriptions as a direct answer, but it is displayed in the results. These snippets provide a brief yet concise (up to 230 characters) summary of a page. As much as possible, include your primary and secondary keywords on meta descriptions for your optimization efforts. 
Make your site mobile-friendly
Around 20% of searches on mobile devices are voice-based. This implies that a significant amount of voice search traffic is coming from mobile and tablet devices, and the search volume will only grow from here. This is why it's vital to make your site more responsive on mobile gadgets.
18. Make it easy to navigate – Do bear in mind user experience when optimizing your site's mobile version. Make your text easy to read and place the links at a good distance. Least you want is to make it hard for your visitors to click the right link. When visitors find your site far from mobile-ready, chances are they'll leave immediately. This may increase your bounce rate, which can then negatively impact your page rankings.
Integrate local SEO tactics
Some ecommerce stores operate a physical shop; this is where local SEO strategies come in handy. About 46% of people who use voice search look for local business information daily. Moreover, "near me" and other localized queries are often answered aloud by a voice-enabled device.
19. Add local citations – Local citations are mentions or references of your ecommerce business on citation websites or online directories.The more citations your site gets, the higher the chances you get at topping the search engine results. You can build your local citations through online "yellow pages" such as Yelp, Foursquare, Facebook, and Google My Business (GMB).
Make sure that you include the basic information: business name, address, and phone number (NAP) across all directories for consistency as well as easy identification and indexing by search engines.
20. Optimize and verify your Google My Business – A Google My Business listing is arguably the most important listing your business can claim online. Claiming your GMB boosts your chances of appearing in Google's Local Pack, Google Maps, and organic rankings. This means increasing your store's chances of being read aloud as the answer to voice search queries.
Perform an ecommerce audit
It's important to conduct an ecommerce SEO audit once you've done everything else in this checklist. This lets you see if you've missed any step in your voice search optimization strategy.
21. Check for any duplicate keywords – With ecommerce sites, your goal is to assign a unique keyword for each page on your site. This makes it easier for search engines to understand the context and category of your page content and rank them accordingly on the SERPs. If you optimize two pages for one keyword, search engines will get confused at identifying which one is more important.
22. Scan your site for duplicate content issues – Much like with duplicate keywords, duplicate content on your ecommerce site will contribute nothing good. Search engines will have a hard time ranking your content if it's been used several times throughout your website.
Additionally, we all know how much Google hates duplicate content—you can get penalized for it. Using the same content more than once may not be intentional, that's why it's best to double-check your website to ensure that there are no cases like this.
23. Examine if there are crawl errors – Meta tag SEO refers to the process of inserting meta tags to the code of a webpage to help search engines better understand the context of the page. If they find it relevant and valuable to readers, they will place it high up the search ranks.
If you happen to insert meta tag SEO errors, the affected pages will be difficult for search engines to crawl and index.
You can use Alexa's SEO Audit Tool to evaluate your website copy for any duplicate content. It also scans your site and provides a crawler status report to help you make improvements for your site's grade.
Build an Effective Top to Bottom Voice SEO Strategy for Your Online Shop
With more and more people using the voice search function for their online shopping needs, you need to adopt and level up your optimization techniques to cater to this audience. Adding voice search optimization tactics to your pre-existing SEO strategies can place your ecommerce site more frequently at a better position in the search engine results pages.
Go through this checklist and make sure that you implement these steps on your online store's SEO strategies to boost your brand's visibility, traffic, conversions, and revenue.
Don't know where to get started with your online site's voice search optimization? Check us out at Voice SEO for all your voice search optimization needs!