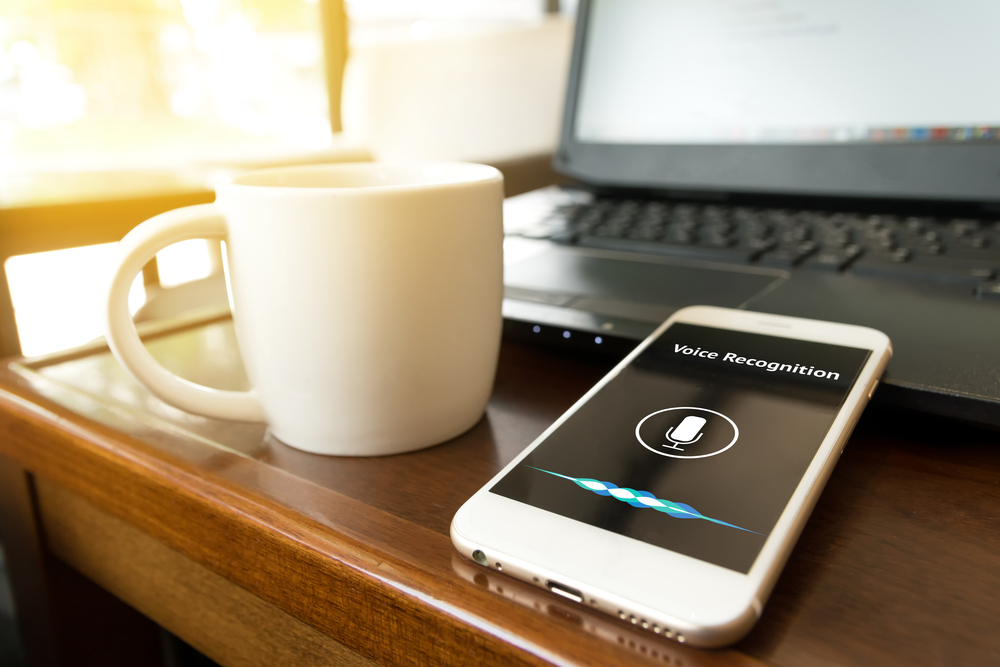 According to a study by Backlinko, the average Domain Authority (DA) of voice search results is almost 77. The reason is simple: voice search results must be accurate, coming from a source trusted by users and search engines alike—and more often than not, these sources have high DAs. This makes DA rating essential for voice search SEO.
SEO software company Moz developed this rating system. DA can be described as a search engine ranking score that predicts a website's ability to rank on search engine results pages (SERPs). The score ranges from one to 100, with a higher rating meaning better chances of ranking high.
Is Domain Authority Important for Voice SEO?
From a search engine perspective, DA is like a measurement of a website's reputation as a thought leader. While DA is not a ranking factor per se, it is a good way to gauge how your site measures up and what its chances of ranking are. According to Moz, there are over 40 factors in determining the DA, including root domains and several inbound links.
DA improvement is often used by sites as a complementary effort for their SEO strategy. It can be utilized as a comparison between your website and your competitors'. You want your site to have better DA because it means better SERPs ranking, and therefore, better visibility. If you're lucky—and with a bit more effort—you can even hit Feature Snippets and own voice search.
How to Boost Your Domain Authority
Even though DA does not heavily influence rankings, you'd want to explore different ways on how you can pull up your SERP rankings even higher, until such time that you have optimized your content to meet the position zero requirements.
Audit your site's internal and external links to get rid of bad links
Backlinks gathered from your link building strategy is still one of the leading ranking factors, but it only works if you have quality links. Backlinks from high domain or page authority sites help your overall trustworthiness. Both internal and external links are essential to Google, as it prefers a variety of link profiles from high-authority sites.
A link profile is an overall assessment of all your inbound links. It looks at the total number of links, quality (or spamminess), assortment, and many others. Search engines will look at your link profile to understand how it relates to other websites. That is why you should audit your link profile now and then, and search for broken, harmful, or toxic backlinks that are hurting your domain authority.
A few SEO tools can help you analyze your link profile and understand its overall makeup. There's SEMrush Backlink Checker and Moz's Link Explorer which both measure your link profile's health. Meanwhile, Google's Disavow Tool can help you get rid of poor or undesirable links from your website to strengthen link profile.
Manually, you can also choose to control where to place your internal links. Never automate this step. It's better to go through all of your old content and add links between pages on the site if needed. Don't mix up your anchor text, as well.
Speed up your site
Internet speeds are already lightning fast in many parts of the globe, that's why most users now have become more impatient, especially when the page they are visiting is loading too slowly. Poor loading speeds can result in your visitor leaving the site, increasing bounce rate and affecting conversions.
The ideal page load time for websites is around 3 seconds, and there are many ways that you can optimize loading speeds like being picky with your hosting service or getting a server with quicker response time. Google also has a PageSpeed tool that you can use to not only analyze your site speed but also help identify ways you can make it faster to improve user experience.
Create linkable content
Engagement metrics like total traffic, time on site, bounce rate, and return visits are also essential to your search engine ranking and, in turn, DA. To boost your engagement, you must attract and engage with your audience.This can easily be done with high-quality content. Compelling content can also attract organic backlinks.
You need to publish high-value content regularly and consistently. High-quality content simply means one that is informative, well-written, and relevant to your brand and target audience. When you have good content, authoritative sites would be inclined to link to it, and people would start sharing your post around−helping increase its exposure. Here are a few ways to do it.
Produce extensive resource articles
Resource articles cover everything you need to know about a particular topic. Lengthy pieces of content like these are packed with information that is usually linked out to other useful content. Meanwhile, you can do link building by reaching out to industry blogs, which is significant in this case because you'd want other authoritative sites to link your resource articles, too.
Create how-to articles
Aside from resource articles, another informative type of content that you can utilize to build links is the how-tos. Not only are they useful in earning inbound links, but they are also more likely to appear as a result of voice search.
If your content is easily discoverable (or is ranking high, thanks to your SEO efforts), other sites can link the site on their own content as reference. You'd also want your content to be the Featured Snippet that smart assistants would push to its user, especially since there are no pages 2 or 3 in voice search.
Creating how-tos require research on voice keywords, producing helpful content that is inspired by other top-ranking pages, and doing outreach to subject matter experts.
Implement the skyscraper method
The skyscraper method is a content production and SEO practice in one. Start with finding well-ranking and relevant voice search keywords that you want to rank for, creating content around those keywords, and looking for authoritative sites that will link to your piece as a reference.
Along the way, you may encounter authoritative sites that are linking to your competitors. What you want to happen is for these sites to replace the competitors' links with your own. But, you'd have to be able to produce content that is so much better than theirs, so you can effectively steal high-quality backlinks away from them.
Create visual assets
Visual assets like images, diagrams, illustrations, infographics, charts, and other data visualization aides are highly linkable because every site wants to make their content easy on the eyes of their visitors. But since creating visual content can eat up resources, some sites rely on third-party visual content. You want to be the one producing that highly visual content that other sites can use. Make it available for other users and sites and ask for a link back to your site when they do decide to use it.
Build high-quality links
As you may have already noticed, links are essential in earning a high DA rating and ultimately, a chance at position zero. This makes link building an integral part in improving your site's authority and relevance. However, links from mediocre sites won't suffice—you need to earn high-quality inbound links from pages with high DA, too. Here are a few suggestions on how you can do this.
Find customer and partner links
You can leverage the good relationship you have with your partners and customers to earn links. One way is by sending out partnership badges or icons that your users can put on their pages, or by asking customers to write up testimonials about your products and services or their overall experience with working with your company. They can display these with links back to your site.
Guest posting or contributing articles to high-authority industry sites
Another link building tactic is guest posting, wherein links may be placed on your author bio or the content itself. It starts with researching industry sites that you can guest blog on, which can be done with Ahrefs' Context Explorer Tool. Remember to only reach out to websites that are relevant to your business. You, then, have to come up with the topic for your post.
After which, you can start reaching out to the sites you have selected and pitch your ideas. You can contact as many blogs as you like (since there's no guarantee that all of them will respond) or pitch one idea to various sites. If more than one respond, give the topic to the site with the highest authority and provide other ideas to the rest. Once you've written the post, wait for it to get published.
Despite being a prominent link building practice, guest blogging doesn't work as well as it used to now because Google has devalued links from guest posts. However, many marketers still do this, with a few caveats:
Choose sites that are picky about what they publish and are relevant to your topics. You don't want to submit to those that will accept anything.
Don't use exact anchor text in external links.
Avoid sites that explicitly state they accept guest posts because they are most likely swamped with pitches.
Broken link building
Earn back the links you lost by fixing broken or dead links. This usually happens when you move pages around or the site that linked back to you made a mistake in the URL. Find broken backlinks by going to Ahrefs > Backlinks > Broken. You can also do this with competing sites (Ahrefs > Best by links report > filter "404 not found").
Check your competitors' broken backlinks and make a request to the webmaster to replace it with links to your site. Make sure that you have already created content that can replace the broken links. This can also be applied to links bearing information that are may already be outdated. This works best in an industry that often goes through changes like SEO.
You can even apply this strategy on Wikipedia pages, which you'd want to leverage considering its high DA and trust level from Google. There are two types of links you can look for: information with citation needed and details that previously link to a source that has since been taken down. You can use the WikiGrabber tool to get a list of articles that have either or both kinds of links, or you can just Google it (site:wikipedia.org "Keyword/phrase" "dead link").
If you choose to fix broken links on Wikipedia, make sure not to sign up as an editor or with a company email address. Otherwise, your edits may be considered as spam.
Monitor brand mentions
If your brand is mentioned on other pages without a link back to you, you've got an easy link opportunity. Simply email the webmaster and ask them nicely to put a link on your brand name back to your site. You can also do this with competing products. Find sites where your competitors are getting mentioned and contact the authors so you can introduce your brand to them.
You can monitor brand mentions by setting up alerts for your products or those in your niche, by using Ahrefs' Content/Site Explorer. Search for your brand name; choose "highlight unlinked domains;" filter with DA, organic traffic, or any other details you want. Then, export the unlinked pages so you can start pursuing the site owners of those mentions without a backlink to you.
Still using Ahrefs, search for spelling errors of your domain name by entering a misspelling into Ahrefs Site Explorer or by using a Domain Typo Generator. Place the list of misspelled domain names into the Ahrefs Batch Analysis Tool and click Domain as the Target mode.
You can also use Google Alerts to monitor brand mentions easily.
Niche-specific directories
You can submit your blog to both general and niche directories. However, if you want to stay relevant, go for niche directories as they only accept sites that cover a specific topic. If you want to do better for voice search, you can also submit to local listings, especially those that focus on your city or state.
Offer your linkable assets
A linkable asset is a high-value page on your website that you can utilize for links over and over again because of how informative or useful it is for people. It's essential in making your link-focused content marketing campaign successful. Linkable assets may also refer to images, infographics, illustrations, and charts.
This means that you need to start looking for or producing linkable assets that you can exploit. According to studies by Backlinko, attractive charts and graphs can give you two or three times more links compared to content that is not considered linkable mainly due to authors embedding them on their own content with a backlink.
Some bloggers struggle to find relevant images for their posts. When you're particular with your linkable assets (and even hire a graphic designer to do them for you), not only would you have a relevant and well-crafted imagery to go along with your post, but you're also opening an opportunity to be linked to by sites that may find your assets useful for them, too.
Whatever It Takes
In traditional SEO, DA is better off used to compare your score against your competition. However, with the surge of voice search, you need to learn and explore different methods that can help your site appear as a Featured Snippet, ultimately making it the first choice of smart assistants for voice search results.
At the end of the day, DA can still be pertinent to your end goal of being part of voice search results because only relevant, trusted, and accurate answers deserve the position zero spot. Provide high-quality content and earn backlinks from authoritative sources. Acquire the right voice search SEO services so you can learn more tips and recommendations on how to optimize your site for better DA.