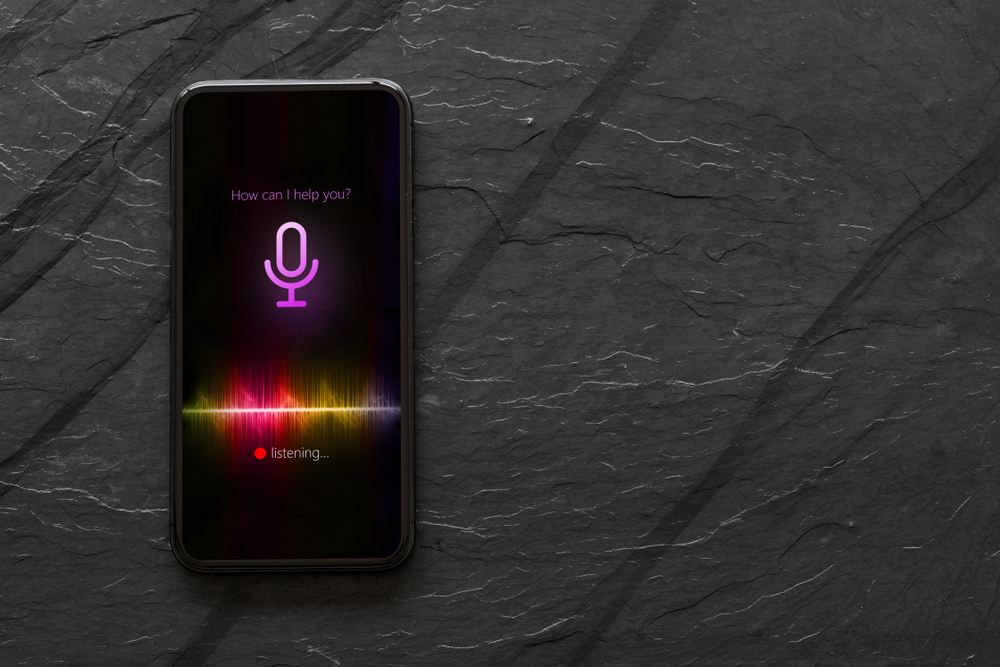 The voice search industry has come a long way since the inception of IBM's Shoebox, the first digital speech recognition technology. Today, we have Apple's Siri, the first virtual assistant to be fixed on iPhones and the first voice assistant to reach a broad audience.
Since then, it has transformed how people use their smartphones and utilize the voice search technology. Essentially, Siri kick-started the modern era of voice assistants and the rise of voice search technology.
People use Siri for various reasons, such as to find the nearest Korean restaurant in the neighborhood, to double check if the user has any meetings on a particular day, and to remind the user to call his or her partner after work. Siri can respond to voice commands and answer any voice queries conversationally.
Despite other voice assistants entering the market, Siri still manages to lead the industry with 45.64% of smartphone users using Apple's voice assistant. Perhaps it's the advantage of being the early bird in the voice technology market, or it could be because of the familiarity it has developed with the users throughout the years.
With this, the iOS AI-powered personal assistant is growing and continuously shaping the way of life of consumers and even businesses. This is a sign and opportunity for organizations to tap on their target audience through voice search optimization.
Why Is SEO for Siri Important?
Voice commands are gradually getting more integrated with today's smart devices, making it more relevant to people's daily lives and to the tech industry. The primary difference between performing a voice query versus searching on the web is the latter delivers hundreds of results, while voice search gives only one—the most relevant answer.
It was found that out of 35.8% of millennials who use voice-enabled devices at once a month, around 22% of the searchers stumble upon local content and information. Additionally, consumers are also shopping online using voice search.
This brings us to your voice search SEO plan. The next best step? Optimize for Siri voice search queries. Statistics show that in 2017, Siri had 375 million monthly active users, and around 19% of users engage with Siri daily. Since Apple's personal assistant is the most used voice technology as of date, it's crucial that your website is front and center when consumers use it to perform searches related to your business.
If your brand isn't the first search result Siri finds, you'll likely be invisible. So, if you want your business to thrive in the market, you need to start working on your site's voice search SEO for Siri.
8 Voice Search SEO Strategies for Siri
Optimize for mobile
Smartphones are the primary device people use to perform voice queries, which is why it's crucial to make your content intuitive for mobile. If your business website is not optimized for mobile, then you're setting yourself up for failure.
Smartphones are becoming people's primary tool for reading and searching. In 2018, about 44.6% of smartphone users in the U.S. used an iPhone, this was expected to remain at roughly 45.2% in 2019. Since mobile and Siri go hand-in-hand, it's a must to refine your website and make it compatible with mobile interfaces.
Here are a few suggestions:
You can use Google's Mobile-Friendly Test to see how your website fares on mobile devices.
Develop a mobile-friendly design that enhances the user experience, such as "chunking" your content, using plenty of white space, keeping the font size and style legible, etc.
Continue improving your traditional on-page and off-page SEO like proper formatting and building quality links to your site.
Make sure your local business listing is accurate
In voice search SEO, it's vital to establish your local search presence. After all, 46% of consumers use voice search to look for a local business daily. One crucial step when you're listing your business in local directories is to ensure that each detail about your company is accurate and consistent throughout all online listings and search engines.
A lot of consumers use Siri to perform geo-specific queries, such as when looking for nearby restaurants, local business opening hours, and other business information. Verify your listings, especially on Yelp since Siri often pulls reviews and ratings directly from Yelp.
You need to verify your business listings and ensure that they're optimized for search to increase the likelihood of your business ranking the top spot of Siri's results.
Here are a few suggestions:
Enlist your business with the necessary information: name, address, and phone number (NAP). You can add other details like email, business hours, images, etc.
Get listed and claim ownership on Apple Maps, Google My Business, Bing, Yelp, Yahoo, and other directories, to establish your legitimacy and trustworthiness. Respond to queries and reviews to build relationships and prove your credibility.
Use long-tail, conversational keywords
Unlike web queries where people can just type "best barbershop Brooklyn," long-tail keywords are most relevant in voice search SEO. Consumers performing voice search use conversational language as if they're talking to a real person, and Siri functions like that. Siri's algorithm is designed to comprehend and respond to voice queries in human language.
When developing your keyword strategy, focus on long-tail keyphrases that echo how consumers might perform a search to find a business like yours. You can identify your general keyword, then add specific keywords to streamline your target. For example, "laptop repair" is your headword, and your long-tail keywords might cover "top laptop repair shop in Brooklyn," "laptop repair service near me," or "best-qualified laptop repair shop in Brooklyn."
Here are some suggestions:
Check out tools like Answer The Public and Google's Keyword Planner to help you find the most common questions related to your business, services, or products. These tools can also help you choose the best long-tail keywords for your brand.
Go against the traditional rules and include fillers and prepositions (e.g., "the," "for," "in," etc.)
Put yourself in your consumer's shoes. What and how do they ask questions related to your product/service? Begin your keyword strategy with adverbs like who, what, where, when, and how.
Produce content that answers definitive questions
Voice search provides just one answer to searchers. With this, you need to curate content that is relevant, valuable, and accurate to searchers.
One way to do this is to break down your content into digestible chunks. Frequently Asked Questions (FAQ) pages, or content with a similar format, work perfectly for this purpose. This is because the virtual assistant's responses are mostly pulled from FAQ pages. These pages also allow you to source long-tail keywords.
When it comes to the answers, you want to provide a snippet solution that is direct and easy for Siri to understand and relay to the searcher. However, you should also want to provide as much relevant information if necessary.
Here are some suggestions:
Create a FAQ page for your website that answers all your consumers' most frequent and burning questions.
Write the questions as to how people who use voice command might search for it. Phrase the questions in the first person. For example, "How do I use the Online Exchange & Refund/Return Feature?"
Explore your emails from customers, go to Reddit, Quora, and even social media platforms to find new questions you can add to your FAQ page, or create a separate blog post altogether.
Have a formal customer review program
Customer reviews are a currency in the digital world, at least for local businesses. Reviews have the power over a brand and its locations since they're significant indicators if people will visit your store or if you'll pop up in a search result related to your type of business.
Search engines favor them as well. Businesses earn their authenticity and trust with reviews. Voice searches are influenced by the quality of reviews your business has garnered. Siri ranks answers based on business reviews when processing about what answer to give to the user.
When a user searches for "best Korean restaurant in the neighborhood," Siri will compare your business reviews against your competitors. This is one of the factors that are considered before an answer is provided.
Here are some suggestions:
Encourage your customers, especially the happy ones, to leave a review for your business on Facebook, Yelp, or Google My Business. Whether they're positive or negative reviews, how you handle them builds your brand's credibility. Unfavorable reviews show how you apologize and remedy the situation to your customers.
Offer a reward program when a customer leaves an honest and quality feedback either on your Yelp listing or on Facebook. For instance, a 5% discount on their next purchase.
Make sure that your brand voice is loud, consistent, and has a friendly tone across all your platforms and locations.
Build your site's authority
Boosting your site's authority to establish a solid reputation online is an excellent overall SEO strategy. Developers know that people use Siri to get instant answers, and they'll stop using it if it keeps providing wrong answers. This is why websites with authority and reputable links tend get picked more often.
Domain authority (DA) refers to a website's search engine ranking score that assesses factors, such as the number and quality of links, to predict how that site will rank on the search engine result pages (SERPs). It is somewhat your reputation rating. One way to get "picked" by Siri is to continually build your backlinks and presence through social shares and quality content.
Your site's DA looks at social media signals. Social shares have a positive impact on capturing audience attention, increasing your traffic, and getting higher rankings. Publishing highly-shareable content boosts your chance at performing well in voice search queries. The average voice search result has been shared on Facebook 1,199 times and tweeted 44 times.
What's more, voice results prefer content that is packed with information, well-written, and trustworthy. Voice results often promote content that tops the SERPs and is pulled from pages that has an average word count of 2,300 words.
Here are some suggestions:
Place a call to action to encourage your readers to share the page on their social media accounts. Ensure that your social sharing buttons are visible on the page.
Take a look at your technical SEO and assure that it's up to standards: meta description, keywords, image optimization, heading tags, etc.
Build your backlinks and internal links to build a strong foundation that can help Siri to determine how authoritative your site is.
Get Siri's attention with schema tags
Schema markups are well-organized codes added to your website to give context and assist search engines in understanding and indexing your site content. These tags are helpful for Siri since it runs a thorough analysis of the user's intent behind their voice queries. It then finds the closest result possible that answers the question.
For example, if the user asks Siri, "find the nearest laptop repair shop in my area" Siri will check Google and deliver results that uses the "Local Business" schema tag for laptop repair shops. Since rich snippets are also being incorporated into the SERPs, it's best to include your business' NAP and opening hours schema tags as well.
This quickly signals search engines and thus, Siri, what the website is about, and how it is trusted.
Here are some suggestions:
Check out Schema.org, an online database of scheme vocabularies, to help your webmaster construct appropriate schema data on your site.
You can use Google's Structured Data Testing Tool to check if your markup functions properly.
Optimize for Position Zero
When users ask Siri a question, they often speak out one answer. This search result comes from the featured snippet displayed on the first page of the SERPs. Around 40% of voice search results are taken from Featured Snippets—the part above the fold on page one that is called "Position 0".
When a page secures the featured snippet box, this means they provide the best and direct information that satisfies the user's query. This implies that you shouldn't aim and settle for ranking the top spot on the first page, but also aim to land your content for position 0.
Here are some suggestions:
Write your content with proper formatting. You can use subheaders and bullet points to organize your content in a way readers can easily read and understand.
Identify simple questions that require brief, direct answers your target audience are likely to ask Siri—questions that start with who, what, where, when, and how.
Assess your engagement metrics and see if it needs improvement.
Is your business ready for Siri?
In this always-on world, the best thing you can do for your business is to embrace and adapt to this technology to stay flexible and on top of the game. With something as prevalent and as innovative like Siri, it's essential to align your SEO efforts with this revolutionary advancement and use it to your advantage.
The voice search technology will continue to grow, and you should want your business to grow with it. From a nice-to-have feature, Siri has risen to become a consumer and business essential.