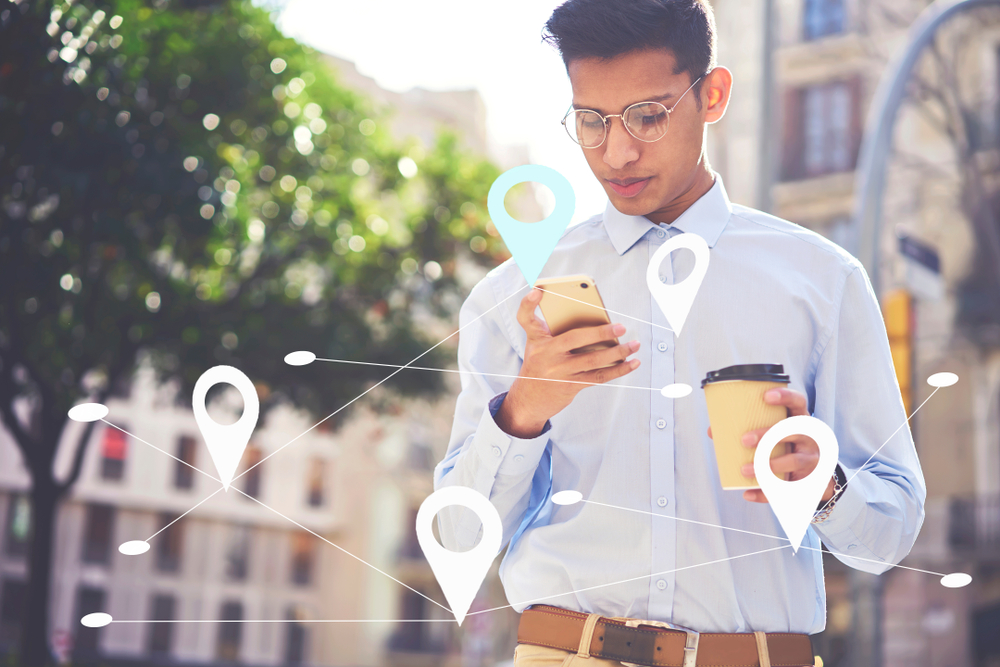 The rise of voice-enabled search is changing the digital landscape as we know it. Thanks to advancements in technology, virtual assistants are now commonly featured in smart devices, making it more convenient for users to benefit from what voice search has to offer.
Voice-enabled devices such as Amazon's Alexa and Google Home, Siri and Google Assistant on iPhone and Android smartphones, respectively, are helping the number of searches continue to soar, particularly local searches. It's estimated that by 2021, mobile devices are expected to impact $1.4 trillion in local sales.
Google reports that "near me" searches have grown by 150 percent over the past two years. This means that localized search not only tells us where to go but also helps us find what we need. Indeed, the willingness to interact with devices continue to rise over the past three years, even in public situations.
What's remarkable is, people have continued to adapt to advances in search technology, leading to more users becoming increasingly comfortable in using voice search when conducting localized searches. That's all the more reason to focus your marketing efforts to localized searches and be more visible to customers in your area.
The bottom line is that people searching for local services online is now more widespread than ever before. So, if you haven't optimized your business for localized search, or what we call "near me" searches, it's about time you consider doing it now through voice search SEO services.
Completely Fill Out Your Google My Business Page Profile
Showing up as a Google Local Business is one of the most effective ways to improve your visibility in Google search results. The way it works is, Google gets information from Google My Business (GMB) listings to know which businesses to show in the local search pack. If your listing doesn't exist, you're at a serious disadvantage. In fact, there's a good chance your business wouldn't appear at all.
This is the reason why it's imperative you sign up for a business profile and fill out all the necessary information. One of the most guaranteed ways to boost your chances of getting one of the Google Local 3-Pack spots is by being as informative as possible when creating your GMB profile. If you input enough information, GMB will even create a simple website for your business that will serve as its online representation.
Here are a few pointers you need to consider when creating your GMB profile:
Make sure your display name and business name are one and the same. This avoids confusion when Google tries to rank your site for local search.
Upload an attractive custom image instead of a stock photo. Note that 60 percent of consumers say local search results with good images capture their attention and usher them towards a decision.
See to it that your URL is correct. You wouldn't want them encountering an error 404, or worse, a different site.
Refrain from using legal terms such as "Inc." or "LLC" in your business name. Avoid legal troubles.
Use local phone numbers instead of 800 digits. You want to focus on local search.
Have your business verified by Google to make it more legitimate.
Get Your Customers to Leave Positive Reviews
When you've established a stronger presence on Google through your GMB profile, your next step is to get more users to post reviews of your services after becoming your customers. Make it your mission to provide the best possible service to each of your customers, even the difficult ones. It's the only way to earn genuine positive reviews and a higher number of stars.
According to Google's GMB support page, review count and score are factored into local search ranking. And if you get more customers to come in and experience exceptional service from your business, you can get more positive reviews. Keep in mind that 86 percent of consumers read reviews for local businesses, which may convince them to patronize your brand.
Think of it as a cycle that favors your business: it pushes you to deliver the best possible service you can offer while helping your brand grow a larger customer base. Fortunately, Google aims to create a more positive user experience, making it easier for customers to leave a review through its search interface. The only thing you must worry about is how to get your customers to do it. Here are a few things you can do:
Hand out "leave us a review" cards. It's not only another form of marketing, but also a way to get those reviews.
Simply ask for a review. Being direct sometimes works best.
Stress how easy it is to do. There's nothing like letting them know it won't be a hassle.
Launch a Google business review email campaign. Yes, direct requests work.
Display the Google Review link to your website. Accessibility is key.
Include the link in your surveys. Feedback forms and surveys will allow you to find ways to improve, so you might as well throw in a request for a review, too.
Publish positive reviews on your website using the Schema Review and Schema Rating markups to make it easier for Google to know about them.
Respond to the reviews, since Google also takes responses in consideration when ranking for local search
Include NAP Data on Your Site
There is one other place you need to complete your business information other than Google My Business, and it's on your website. So, make sure you show your business name, address, and phone number (NAP) throughout your site and social media accounts.
Your NAP is what causes your site to appear in geo-targeted searches. If you skip on including these vital pieces of information, search engines won't be able to display your business when someone conducts a local search for your product or service.
Despite search algorithms not being public knowledge, many SEO experts believe that search engines validate businesses by cross-referencing their NAP information as they appear on their website. Your site won't be prioritized if search engines don't believe it's legitimate, making NAPs essential for SEO and local search results. If your NAP checks out, it increases the likelihood of ranking well.
Accuracy and consistency are key to doing this the proper way. Go through these guidelines to make sure you're doing it correctly:
Make sure it's written as crawlable text. This helps Google easily read the data and figure out how to rank your website.
Display the exact same business name, address, and phone number throughout your site.
Familiarize yourself with the Local Business schema markup to make it easier for Google to understand the contents of your site.
Include the area code in your phone number to help Google pinpoint your location.
Geocode Your Images
Geocoding your images associates them with your business location, which would help beef up your local signal, and eventually boost your presence for "near me" searches.
Incorporating images in your site's overall content is a great strategy when trying to appear in local search. These images can provide more opportunities for adding keyword signals on a page, which presents better chances for ranking under search results in general.
If these images are also associated with places the right way, they convey additional location signals, which would help your business be considered more relevant in local searches.
Try to explore Google Maps, and you'll come across locations that have a few images associated with local places in the web mapping service's interface. If you geocode your images the right way, it gives Google and other search engines another reason why the content should be related to a specific place.
To do it right, here are a few guidelines:
Select the right image. This is going to be a visual representation of your business, so get it right.
Use a relevant file name. It's SEO-friendly.
Consider the file size. Nothing too big for faster loading.
Embed alt text. This is a great way to boost SEO.
Add latitudinal and longitudinal data. Knowing your business' specific location matters a lot.
Build a Backlink Profile That Includes Geographic Anchor Text
Building a healthy backlink profile is important for standard SEO. But when it comes to "near me" and voice search, you need to include geographic anchor text. It's important to include your business city and state since it's one more way Google determines where your business is located, which can help you rank in local search.
Your geographic anchor text should include your business, city, and state. A good example is "Deep End Guitar Luthier Services in Carson, California".
Again, this is important so Google can determine where your business is located, which is a huge help in ranking for local voice search. But if you don't have backlinks with geographic anchor text, you can reach out to non-competing, third-party sites for guest-blogging opportunities. You can then include your anchor text that links back to your business's home page.

Include Landmarks and Neighborhood Names on Your Site
Just like telling someone who's asking for directions, another way to help Google where your business is located is by naming landmarks and neighborhoods on your site.
A good example to include on your home page is: "We're located at <number, street name, and city>, just around the corner from <landmark>, and across the street from <neighborhood village or subdivision>".
Another effective tip is to let Google know where your customers come from. You can say, "We serve people from all over the <neighboring cities or areas>!" By doing this, even if your business is in a specific area, people who do a "near me" search from neighboring areas have better chances of seeing your business listing.
Include Driving Directions on Your Website
Knowing driving directions going to a specific place may slowly be losing its importance thanks to mobile GPS technology, but for search bots, it can be vital.
If you haven't done so yet, include driving directions on your "Location" or "Contact Us" section of your website. Make sure to provide directions from different points going to your business establishment.
Again, your efforts to drop more clues about your location will prompt Google to take notice and help you rank in local search.
Boost Your Local SEO By Making Your Site "Sticky"
When we say "sticky," this means that when people visit your site, they will tend to stay around for a while. This is important for Google since the search engine takes into consideration the average time on site and bounce rate when ranking websites. So, if it detects that people are leaving only after a few seconds, that's a sign that whatever it is you're offering isn't what users are looking for. And when this happens, your ranking will drop.
The average bounce rate is 55 percent, so working on lowering this number would be great to work on.
To prevent this from happening, you should offer compelling content and seamless user experience that will keep your visitors browsing around. There are a few ways to do this:
Boost your site speed. If it takes time to load, your visitors tend to leave immediately.
Improve your content's readability. Make it legible and easy to read. Avoid large blocks of text.
Refrain from adding popups. Do not ruin the user experience.
Add a compelling call to action. You not only want them to stay but also convert.
Build Local Links
It may be great to get a do-follow link from high authority sites such as Buzzfeed or HuffPost, but you can ease up on this and focus your efforts in looking for local backlinks instead.
Perhaps there are plenty of opportunities to get backlinks from websites that don't have high domain authorities, but what they do have is local authority, and that can help you rank in local search.
There's a good chance your local chamber of commerce has a website. Work on that.
Find opportunities from trade organizations, non-competing businesses, and local web directories.
These are the right places you'd want to look for links to boost your local search presence.
Conclusion
Voice technology is on the rise, and it will continue to grow by leaps and bounds. More advanced devices will be sold on the market, pushing it to become commonplace. This will make voice search a more practical way of conducting queries on the web.
This is a great opportunity for your business to start optimizing for local search, so you can grow your business more effectively. As long as you follow the guidelines, you'll be able to leverage "near me" searches for voice SEO.
If you're looking for a partner that can help grow your business, you can count on Voice SEO to utilize effective methods of optimization that's sure to help boost your online presence, particularly for local search. Let us do the work and reap the benefits of showing up in local voice searches.