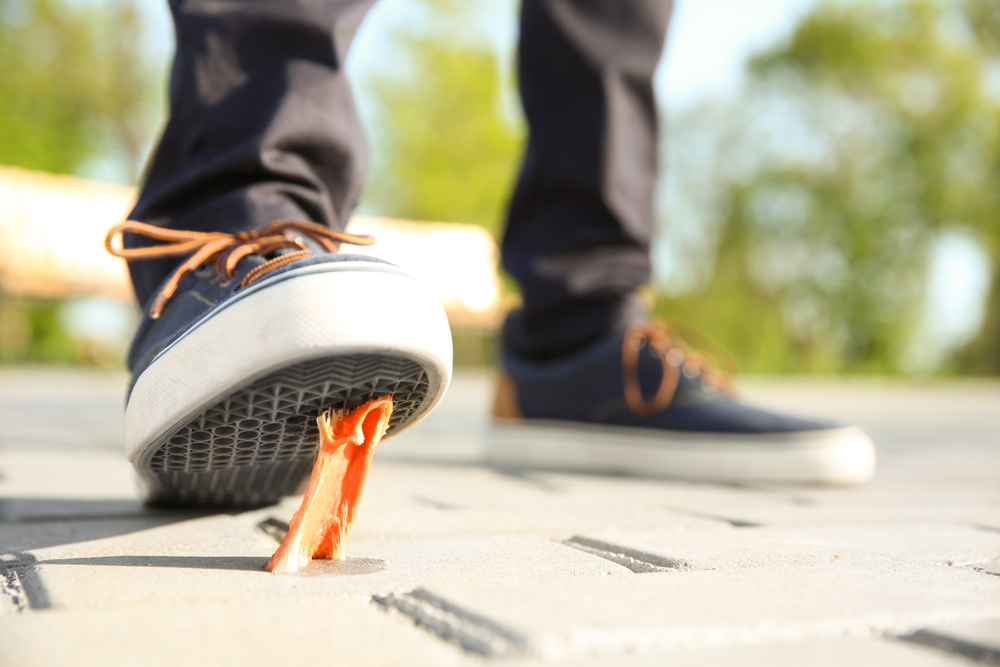 As long as new digital marketing tools and trends surface, search engine optimization (SEO) practices will continue to evolve. The case is true with all the historical algorithm updates that keep on challenging experts to go for white hat tactics and provide value to their target audience.

Besides these search guidelines that get regularly refined, one of the most significant changes to hit SEO is what you've come to know as the voice search revolution. People have entered the era where they no longer have to type in their queries via touch screens or tactile keyboards; there is now an option to talk to your gadgets.

In this day and age, it's not uncommon to own a device pre-installed with a voice assistant. As of 2018, there were already 2.5 billion assistants in use, and this figure is projected to go up to 8 billion in 2023.

These intelligent robots live inside smartphones and smart speakers, promising to make life easier and more manageable for the users who choose to engage with their features. The most popular ones in the game so far are Siri for iOS users and Alexa or Google Assistant for Android users.

Back in the day, they were mostly used to play music, set reminders, or maybe call someone from your phonebook. Now, they're being used to search for pertinent information online or navigate the way to the nearest establishment of your choice—features that can help businesses maximize their digital marketing efforts.

That said, if you're not in on the voice search phenomenon, you could be severely hurting your bottom line! If you've already begun to optimize your business for voice search, you're on the right track, but your work is far from over. It pays to familiarize yourself with the most common VoiceSEO mistakes businesses can make.

The voice search industry is new, and there are many things to consider. Thankfully, this post will help you identify and avoid said mistakes to make sure you can maximize your business growth without worry.

Top Voice Search SEO Mistakes and How to Avoid Them

Mistake #1: Not optimizing for local search

Local SEO is a critical ingredient in voice search. BrightLocal conducted a 2018 study that shows that 75% of smart speaker owners perform searches for local businesses weekly, and an astounding 53% say they perform these searches every day. If you're not giving out your location information online, you could be robbing people of the chance to discover your business.

The frequency for these types of search shows that voice search tech is relevant for businesses with physical stores that customers can visit.

Solution: Invest in Local SEO

One of the easiest ways to invest in local SEO is to claim your Google My Business page. It shows all the info people would want from your sites such as an address, operating hours, contact number, website, and reviews, if any. Other tactics include optimizing your website by adding your location as one of your main keywords. You can incorporate this on your home page, metadata, and even service or product pages.

Mistake #2: Poor internal link structure

You've probably heard about backlinks being king, but internal links serve a significant purpose, too. Its most essential function is creating a clear path for users to navigate your pages, makes your site easier to crawl, and defines your website architecture, to name a few. Additionally, proper internal linking helps search engines understand your content better.

Solution: Observe consistency in internal linking

As much as possible, it would be wise to have at least five internal links in one long blog post. This won't only ensure that you're referencing a lot of resource material you've written in the past, but also aid in the crawling process that bots do. It should go without saying that you should link intelligently, too. Use anchor texts and links that would be natural for the reader to click on, such as citing a topic with a much more in-depth explanation in another post.

Solution: Submit an XML sitemap to search engines

Your XML sitemap is essentially a blueprint of your website. It will contain all pages, posts, links and where they redirect to, as well as how often each page is updated when they were last changed, and the degree of relevance each page has to another. Having a sitemap is vital if you have over thousands of pages of content that are not linked together and you're falling behind on your backlinks. This will help search engines understand the content of your site better and assess where your ranking should be.

Solution: Go for structured data

Structured data or schema markup is a type of code or tag that you can add to your HTML so search engines can understand and skim your page better. There are many examples of this, such as the site navigation shown below your main homepage URL on search results or the star ratings, price, and availability on your product results. This is another backend process that will help search engines better understand what content you're putting out online, to better rank your relevance on SERPs.

Mistake #3: Not tailoring content for voice search

Online content production is increasing every year. In 2018, there were over 4 million blog posts published daily. That means it's getting more and more challenging to be discovered by your audience, much less by voice assistants. Poor body copy will not get you anywhere, and so your articles and landing pages should be one of the first things you should fix when it comes to the voice search revolution. The good news is, there are ways to tailor your content creation to voice search that will enrich your content further.

Solution: Perform strategic voice keyword research

What are your users saying to their digital assistants to find your website? These keywords are essential to include in future or existing content so your chances of getting picked as the top search result increases. Voice search results don't show ten or so blue links, but rather speak out the top result that the assistant finds. Similar to how you would conduct text keyword research for SEO, voice keyword research is essential for voice search.

Solution: Use natural language

Another critical thing to note is that voice search queries are longer than text since people use natural language when asking voice assistants. It would then make sense to incorporate conversational words in your posts, all the while not delving away from your brand voice. Write for your audience and not for search engines.

Solution: Create long-form content

The average content length for websites that's great for SEO is around 1,600 words. The longer you discuss a topic, the more search engines will recognize you as an expert or authority on a subject. This won't only help you for voice search ranking but desktop search ranking as well.

Mistake #4: Not investing in linkable content

As mentioned earlier, backlinks are critical in SEO. If you're not creating content that's credible or exciting enough for other websites to link to, it will be difficult for you to raise your domain rating and rank higher on SERPs naturally. Creating linkable content also helps your content promotion tactics. The more people see your name online, the more they are likely to believe you are credible.

Voice search technology relies on the performance of desktop search as well, which is why you would naturally want to increase your desktop SERP ranking to get noticed by Siri, Alexa, and Google Assistant.

Solution: Create link-worthy content

One of the most popular ways of creating linkable content is to include relevant images, videos, and even create infographics that will support what you're trying to say. Visuals are a great way to keep readers interested and hooked on your piece, especially if you want to create something upwards of 1,500 words.

Another tactic is including statistics and survey results in your piece. Data is fascinating to readers, and many other websites love collating research or case studies as abundant resources for others who are learning about a specific topic.

Adding to this, you may also want to include interview snippets or quotes from interviews that other websites won't necessarily be able to produce anywhere else. You want your content to contain a wealth of resources yet still be organized and engaging, so people also won't be overwhelmed with the amount of information packed into one space.

Mistake #5: Not having a mobile-friendly website

It's 2019, and if you haven't hopped on the mobile-friendly train, then your digital marketing efforts have been suffering for quite some time now. Mobile-friendly websites are not a new concept, but a few years ago, they were more of a novelty than a necessity. Now, things have changed. Beginning July 2019, all new sites will be indexed using Google's mobile-first indexing by default. There's also a global rollout for this algorithm update to existing websites, and as of December 2018, half of all Google searches are powered by this new ranking factor.

Majority of voice searches happen on mobile phones since assistants are pre-installed on there. The chances of your website getting picked as a top result reduce if your mobile site won't load since the assistant will have trouble crawling through the information on your site.

Solution: Mobile Optimization

The first thing you should do is test your current performance using Google's Mobile-Friendly Tool. Enter your website and wait for the assessment. You'll know right then and there if your website is optimized for mobile, as well as any issues you should address (error in loading images, small fonts, and more).

One of the most significant factors for having a mobile-friendly website is choosing a reliable web host and responsive website theme before installation. Having a responsive design can already take away much of the work in ensuring your website looks good across any device your content gets viewed or accessed on like smartphones, desktops, and tablets.

Mistake #6: Ignoring site speed or page load times

The digital age has created a culture of instant gratification and consumers wanting everything in a snap. This is no exception for website loading times—and this is a real issue that could affect your bottom line. The slower your page loads, the more your audience loses interest in what you have to offer. They'll exit and search for something else that can operate on the speed they want.

So, how fast is fast enough?
If your site loads in 2.9 seconds, you're only faster than half of all websites online. This in itself is a feat, but you also have to remember that there are one billion websites. So, you're competing with 500,000 million others at this rate. On the other hand, if your page load time drops to 1.7 seconds, it will be faster than 75% of all websites, leaving you with 250,000 million competitors.

If you want to be part of the top, make sure your site loads in 0.8 seconds—you'll then be faster than 94% of the worldwide web or just 60 million rivals.

Solution: Thorough SEO audit
Investigate the overall framework of your site to know which ones are potentially slowing it down. A thorough SEO audit can help you identify the loose parts. For one, you can implement caching so your website files can be saved on your visitor's local device versus having it to load whenever accessed.

You can also simplify your CSS or HTML codes so that it can become more efficient and reduce waiting time. Lastly, you can also compress those HD images. Yes, it's nice to have high-quality photos on your site. However, if it's going to load after ten years, no one's going to stick around enough to see it.

Mistake #7: Not having optimized images and videos

As mentioned earlier, high definition visuals matter—but they can hurt your site performance if you don't know how to optimize them. In the case of voice search, you also need to give voice assistants context on what your visuals are portraying. This creates a much more thorough understanding of what message your webpage is trying to convey.

Solution: Optimize the alt text

When uploading your images and videos, don't forget to add alternative text. You can use this to position your images to rank in a targeted keyword image search. The alt text is what's displayed when the site fails to load and display the image. It's used to tell search engines the content of your photos and describe the visuals to desktops users, as well as voice assistants.

Be Part of the Voice Search Revolution

Just like how it's imperative to reassess your SEO efforts frequently, it's equally essential to review if your current practices follow voice search SEO best practices. All the mistakes mentioned above prevent you from reaching your goal: making a sale.

If your readers don't find value in your content or have a hard time loading your website, they'll most likely look somewhere else. Since voice assistants don't automatically read the top spot on desktop SERPs, the playing field is much more exciting.

Navigating through this new industry may feel overwhelming in the beginning, but that's why there are experts who dedicate their time to study trends and help other companies grow their business. Voice Search can help you find your footing in the voice search revolution by offering intelligent voice search SEO services relevant to your company's needs. Contact us now!