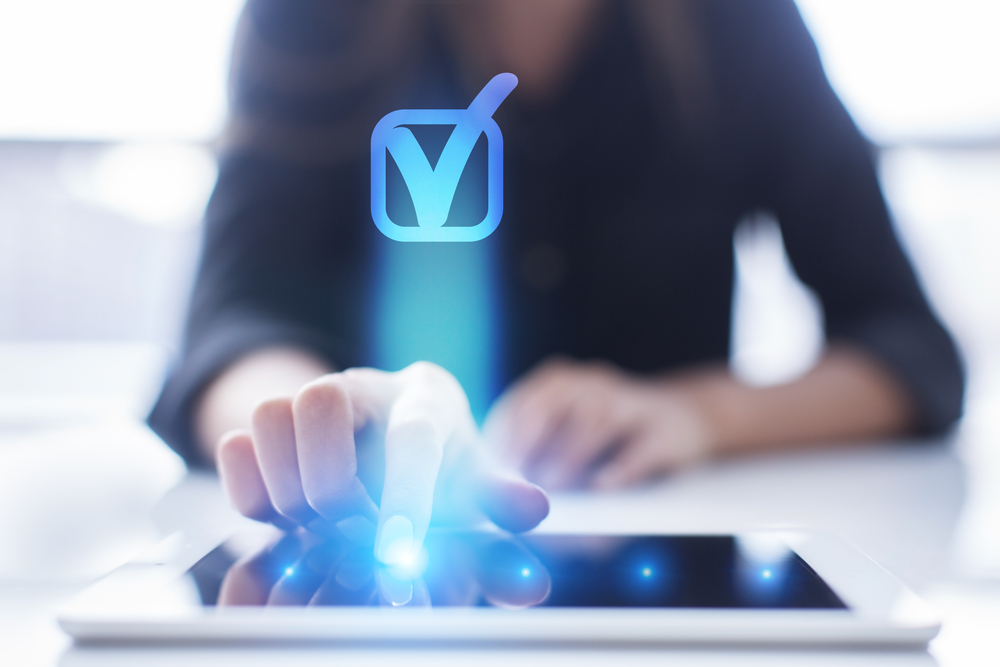 Digital assistants have changed the way people search. It's evident in the way consumers have adapted to AI's accessibility on mobile and home devices. You see it in the form of different names such as Siri, Alexa, Bixby, Cortana, and Google Assistant. They make life easier by minimizing the need to type queries and by providing answers more efficiently .

Voice search essentially changes the game for SEO and digital marketers. According to a 2018 local business study in the US, 58% of consumers use voice search to find local businesses on a near-regular basis. ComScore predicts that by 2020, voice search will contribute to 50% of all search engine queries. That's a significantly sizeable amount of users who you won't want to miss visiting your website.

What does this mean for optimization? Because searchers are increasingly using more conversational phrases when interacting with digital assistants, the construction of queries have also changed. Gone is the need to skimp out on keywords as a means to lessen the effort in typing.

A question can be asked as candidly and as long as desired because the more specific they are, the better the chance of getting a relevant answer. In effect, SERPs now also feature richer results ranging from Featured Snippets, Knowledge Graphs, video carousels, and many more—making it even more challenging to stand out in search results.

The rapidly growing presence of voice search only makes things like mobile-friendly pages, site speed, and linking structures crucial aspects to optimization. A thorough SEO audit will allow you to see where your site currently stands and how much you'll need to prepare for voice search optimization. It might seem overwhelming with all that needs to be considered, but with the right audit checklist, it'll be a cinch nailing everything you need.

Below is a foolproof list every SEO and digital marketer needs to include during an SEO audit prior to optimizing for voice search, to hit better rankings and engagement.
SEO Audit Checklist for Voice Search
1. Check your Organic Traffic
The first and most important task in starting your audit is taking a look at your organic traffic. From here, you'll have a good idea of where you're currently at in terms of your optimization success and how you can drive it even further. This point of reference will be able to help you identify your plan of action based on what to improve and how best to enhance the different parts of your website.

When checking your organic traffic on Google Analytics, make sure to set the right filters on your results. You'll want to remove the irrelevant data, which includes yourself and your coworkers. Your best bet for this is to use IP address filters. 

Ideally, your traffic within half a year or more should be going in an upward trend. Don't worry if it's flat or declining as there's been a 37% drop in organic clicks because of richer results on both text and voice search. The good news is, you can always optimize through a variety of means to improve your site's success.

Some key metrics you'll be able to look further into from organic traffic analysis on Google Analytics:
Devices. It's a good way to measure what percent of your visitors are on desktop or mobile, so you know if you need to adjust your strategies.
User location. Identify where the concentration of your traffic comes from. From here, you can also see if there's potential to expand your business to other locations.
User site navigation. You'll be able to know if their behavior is going as planned and then determine if you need to adjust.
2. Asses if your site is mobile-friendly
Almost 60% of queries on Google are made via mobile devices. It was also found that smartphones are the most used device for voice search. 

If that isn't enough to strengthen the need to ensure that your site is mobile-friendly, Google has also started implementing mobile-first indexing. This effort is primarily made to address the growing rate of mobile searches, surfacing pages that's ready with mobile-friendly content. 

Assess your site's mobile friendliness with these tools:
Google's Mobile-Friendly Test. It views your site just like Googlebot and gives you a straightforward answer as to whether or not you need to make improvements on your site. 
HubSpot's Website Grader. It conducts a thorough check of your website, showing your page on mobile view and determines if it's responsive enough.
BrowserStack. It allows you to view how your website looks on different kinds of mobile devices.
3. Evaluate your site speed, then find and fix indexing problems
In 2018, Google announced that page speed would be included in the ranking algorithm for mobile searches. This implies the necessity to double check your site speed and boost its performance by fixing any indexing problems. You can do this a number of ways. 

A free and recommended platform for checking your site speed is Google PageSpeed Insights. Through it, you'll be able to identify your page performance directly with a general score and get actionable tips to improve your current position.
Run speed tests with tools like GTMetrix and Webpagetest.org. You'll be able to identify what exactly is slowing down your page.
Run crawling programs like Screaming Frog, SEMrush, DeepCrawl, and Ahrefs to see if you're accidentally blocking pages you don't want to be blocked with robots.txt file. 
4. Improve on-page SEO
Beefing up your on-page SEO is good practice for boosting relevant traffic on your site. Luckily, you don't necessarily have to apply on-page SEO to all your pages. Choosing a handful of key pages will be able to do the trick.

Ideas for selecting pages to improve:
Pages that rank well but hold potential for bigger success
Pages that target specific keywords
Pages that get significantly less traffic than other pages on your site
Some key points to kickstart this part of your audit:

Are you maximizing your keywords? Implement your keywords well. They should be on on your URLs, title tag, headline tag, and description?
Are you using modifiers to your titles? Add modifiers on your headlines. This helps your site rank for long tail keywords.
Are you applying LSI keywords to your content? Use Latent Semantic Indexing keywords on your page. These keywords help Google identify the main topic and attribute it to the relevance and legitimacy of your site.
5. Set Up Keyword Rank Tracking
Monitor how your pages are performing for a variety of keywords. Once you know which pages aren't performing well, you'll be able to look into keyword targeting and improve the credibility of your page as needed.

SEMrush is a handy tool for getting the job done. It finds keywords your site ranks for. It's a great way to figure out if you should refresh your keywords with new additions or drop any old ones. 

6. Analyze Your Backlinks
Google's top 3 search ranking factors include links. In a Google Search results analysis by Backlinko, it was found that backlinks do play a significant role in rankings. These external links, after all, are basically other sites vouching for your website's authority and relevance to related content. The more websites there are that "vote" for you by linking to your pages, the better your ranking will be.

This, however, doesn't mean that just any link from any other site will work. These external links still need to come from quality sources, which is why you still need to analyze your backlinks. Here's what you can do:

Monitor your domain authority. This tells you whether your site is credible based on the amount and quality of your backlinks.
Check for quality links. Are anchor texts valid and relevant to your domain, or are they simply spam keywords? Do these come from real websites that have content related to yours, or is it irrelevant?
Disavow links that you see unfit. 
7. Check for and Fix Broken Links
Broken links are generally bad for your site. If a user clicks on a link to your site and sees an Error 404, you lose a visitor and essentially prompt them to look for an answer elsewhere. When search engines crawl your website and come across a broken link, it can stop the spiders from indexing. You, therefore, lose both ranking potential and site visitors who could've become paying clients.

Find broken links on your site with tools like Broken Link Check or Ahrefs. These can help you determine which pages are broken. If there are pages you want to rank that are affected, get around to fixing them ASAP. 

8. Optimize For UX Signals
UX affects the way a user finds value in your website. When a page is created with a user's experience in mind, they'll be able to see content relevant to their direct concern as well as intuitively find related content on your other pages.

Some UX signals you must optimize for:
Organic CTR. Make sure that your title tags, descriptions, and URLs employ your targeted keywords.
Dwell time. Enrich your page with content such as text, videos, and images that are relevant to the user's intent.
Intent Optimization. It's important to match your content based on your target audience's intent. Review your main and long tail keywords to see that your content answers users' questions.
9. Check and Fix Internal Linking Structure
Having a solid internal linking structure can set you up for success. Through it, you'll be able to help both visitors and search engines better understand the relevance and relationships of your pages as well as their value. You can build up your internal linking structure a number of ways:

Link to cornerstone content. When your content mentions related terms that are fully explained in other pages (cornerstone content), take it as an opportunity to link to them.
Mention related posts. Similar to linking cornerstone content, having a list of related posts below your page content would also be able to let users find more value in your site. This will let them find useful resources they can also refer to.
Add navigation links. Strengthen your cornerstone content with direct links to them from your navigation bar or homepage.
10. Use a Site Audit Tool
Check the overall health of your website with SEO audit tools. They give you a more thorough look at what you might be missing in your own checks. You'll also get a list of recommendations to optimize your site better, which proves tremendously helpful when there are frequent algorithm updates you need to be cautious of. Neil Patel recommends full SEO audits every quarter with mini-audits at least once a month.

Some good site audit tools are Seobility and SEMrush. With these, you'll get a full sweep of your site and figure out actionable plans to improve your pages. Remember that while tools provide a wide variety of functions that can help you audit and optimize your SEO strategies for voice search, tools are only as good as its user.

11. Content Audit, Content Gap Analysis
Conducting a content audit and analysis evaluates the quality of your pages, accounting for the indexed content on your website. It focuses on which pages perform best, which topics are missing key supplementary articles, which needs updating, retention, and removal. This ultimately helps you better strategize the way you manage and produce your content to build value and authority for your site.

Perform Content Audits for Effective Voice SEO

With the entrance of voice search in the form of digital assistants seen mostly on mobile devices, the way people search on platforms like Google has changed. Factors like longer searches, colloquial terms used in search, and location make optimizing a bit more of a challenge. Add to the fact that search engine algorithms go through a motion of frequent changes, the importance of conducting regular SEO audits comes to light in an effort to keep abreast of everything.

An SEO audit gives you the rundown of your website's overall performance. It's an essential part of optimization that lets you see if everything is running smoothly or if there are things on your site that are affecting your ranking and user satisfaction. These are things you can only find with a thorough analysis of your site's organic traffic, mobile adaptability, user path, content, architectural structure, and internal and external linking.

Insights from an audit also give you a better understanding of how best to approach your SEO strategy to build your site up for success. You may find the need to retarget with your keywords, adjust your site navigation, or do some kind of overhaul to boost authority, traffic, engagement, and eventually a strong following.

Likewise, an SEO audit serves as a great point of reference for your website's current status, which will help in the long run. The benchmark will allow you to see just how much change there needs to be before you adapt to voice search optimization, which is likely where the future of search is headed.