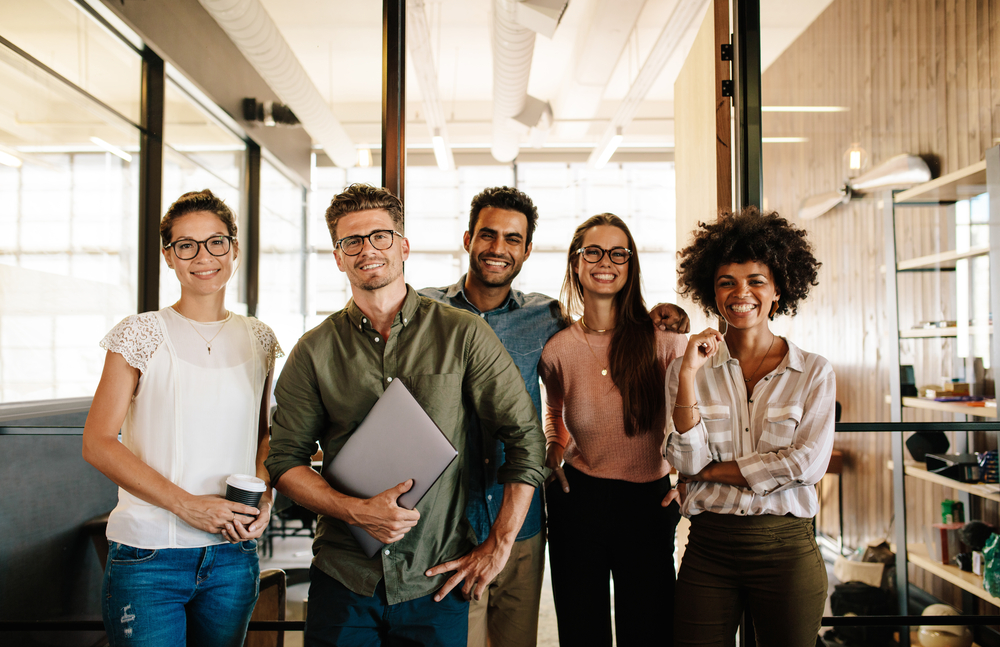 Without a doubt, the way we interact with technology has shifted over the years. Before, people only use their phone for sending text messages or calling someone. Today, you can now pick up your phone and ask your voice assistant to call a specific person or send them a message. They can also find you the answer to any question you have.
Ever since the inception of voice search technology, it has dramatically transformed the way consumers interact with brands. A Global Web Index 2018 Report showed that 27% of the global online population uses their smartphone's voice search feature. As you can see, your ranking on voice search impacts your business exceptionally, especially in local SEO.
This is why businesses are looking for the right and capable team to help build their online visibility in voice search SEO, and rank for position zero in the search engine results pages (SERPs). Having an expert and talented team of SEO experts to optimize your brand for voice search can help boost your online presence and business revenue.
Given this, have you thought about building your team, or are you considering outsourcing your voice search SEO services? No worries. We're here to help you weigh your options and solve this business dilemma.
Building an In-House Team vs Outsourcing Voice Search SEO Services
For organizations who are investing in their digital marketing efforts, it can be challenging to choose between building an in-house team or hiring an agency. Before we compare the two, let's first understand the distinction between an in-house team and an outsourced team for your voice SEO services.
An in-house team is comprised of competent employees who work exclusively for your company. This means you'll be responsible for the hiring process and honing them throughout the development. Since their your own team, you can scale them when needed based on the company's capacity.
On the other hand, an outsourced SEO team consists of competent specialists in the field with expert knowledge in various digital marketing disciplines, like PR, content, design, and of course, SEO. Typically, they're commissioned on a retainer basis per project or per n-month contract. They also often juggle multiple clients at once.
The Benefits and Challenges
Both options have their own merits. It's a matter of choosing the one that fits your business needs. While there's no one-size-fits-all structure when it comes to SEO, as each company is different, today's SEO marketplace has something for everyone. It may take a few weeks of deliberation, but we bet you'll come to a logical decision.
Now, let's dive into the factors you should take into account whether you should build an in-house team or outsource an agency. These should help you come down with a decision easier and faster!
Cost Implications
No matter which one you choose, your budget is a huge part of your decision-making process. Often, it comes down to your company's budget restraints that lead you to a conclusion.
In-house Team:
Building your SEO team to boost your voice search SEO can come with a hefty cost. You'll need to shell out more for your new hires' salary, benefits, and a bonus system in place to fuel the department. Moreover, a whole team will remarkably add up to your utility bill and taxes. It would also require you to provide more equipment and purchase tools and platforms needed to perform their tasks.
Unless you're prepared to invest a lot of money to support your own voice search SEO efforts, you'll find little progress in the first few months up to a year to see significant success.
Outsourced SEO Agency:
Outsourcing voice search services will cost you significantly less than sustaining full-time employees. You can be billed per hour or on a retainer fee for a pre-paid plan of deliverables. You can also compare prices to see which agency packages could provide you the most ROI.
Verdict:
For brands and marketers who are first getting into voice search SEO and still have a long way to go when it comes to assessing what strategies work best, hiring an agency can be an affordable option. This is especially true for small or medium-sized organizations who don't have a large budget as more prominent brands.
Talent Pool
In the marketing space, SEO is a buzzword that has satiated in meaning due to over-usage. People throw it around willy-nilly, but SEO professionals who specialize in voice search are not as widespread as you would expect. Would you rather develop your own successful team or reap the benefits of hiring another's services?
In-house Team:
To shape your SEO team for voice search, you need to assess the available candidates in the job market. This may take a lot of your time and patience, but with the right evaluation process and recruitment strategies, you'll find an expert to help grow your brand.
Of course, training is another story. How can you train them if you know little to nothing about the discipline? Well, you hire an expert in the field who can manage a team and train another specialist (which adds up costs).
Outsourced SEO Agency:
The workforce in SEO agencies has benefits and challenges. The good thing is, with years of experience in the field, they've developed and honed a team of brilliant employees who have grown competent in each specific task. The challenge is you need to find an agency who has an excellent track record in executing successful voice search client campaigns and strategies.
Verdict:
Business-wise, it's smarter to hire an agency for your voice search SEO needs. Seeing that the right agency has taken the time to form a competent team, they have likely successfully trained their specialists for specific tasks.
SEO Strategy
For how long will voice search SEO tactics remain a part of your search optimization efforts? When deciding whether to outsource or build your team, you need to think about how much of your marketing strategy involves voice search. Also, you need to think that it should work well with your other marketing strategies like PPC and content.
In-house Team:
Depending on your SEO goals, your in-house team can develop a unique and tailor-made approach to reach your business' goals in organic voice search marketing. However, if you're still getting into the groove of the voice search SEO landscape, it can take your in-house team months to develop a successful strategy.
Outsourced SEO Agency:
Chances are, the best-suited SEO agency for your brand has likely worked with client campaigns similar to what you want. They can recommend strategies, insights, and a new perspective for an effective and efficient way that will take your business to the next level.
Verdict:
SEO agencies have developed strategies that they use across different sites and client campaigns, which have worked successfully. But their main advantage over an in-house team is their outside perspective, which can provide data-backed insights and competitive strategies.
Access to Tools
There's a wide selection of tools online you can use to spy on your competitors, evaluate and improve your site performance, and help you develop better marketing strategies. Look into tools like SEMRush, Ahrefs, Moz, SpyFu, Google Analytics, and more to help with your search marketing and optimization tactics.
In-house Team
The good thing is, access to tools are not a problem when it comes to having your own team since many of them are available online. The trouble lies in navigating these tools, choosing which one is best for specific purposes, and investing money on excellent tools that come with a price tag. Additionally, you would also need to invest in training the team on using these platforms and implementing campaigns.
Outsourced SEO Agency:
SEO agencies are equipped with the latest tools and knowledgeable on how to use them efficiently and productively. When you partner with the right agency, you can keep your budget in check, and you don't have to worry about training costs or tool costs.
Verdict:
If executing your campaigns require special tools daily, it might be best to hire a team of search marketing professionals who are already well-equipped with it. Also, they likely know how to use them even with their eyes closed, so there's no need for an adjustment phase or training on how to use them successfully.
Brand Identity
When it comes to promoting your brand, who do you think will have a better grasp of your identity and voice? Whether it be with an in-house team or an agency, you need to work with people who can establish your brand's online presence.
In-house Team:
One of the biggest advantages of having an in-house team over an outsourced agency is that no one will take your brand values, vision, objectives, and your business goals to heart as much as your own employees. Your in-house team knows well and can enrich your brand vocabulary. Unlike working with an agency, your in-house team will be present in all internal meetings and brand discussions.
Outsourced SEO Agency:
Top SEO agencies may turn in quick and excellent results. However, since they deal with a roster of clients, there are chances that they may not echo your brand identity across all your campaigns, especially in the beginning. However, this doesn't mean that you won't find success in working with an agency.
If you do consider outsourcing, make sure that the people who will handle your company is familiar with your brand identity and voice. During this process, expect to have several back-and-forth onboarding emails and calls.
Verdict:
Hiring an agency means joining a pool of clients who are paying for their services. There's a possibility that they may not echo your brand identity as strongly as an in-house team who knows your brand's "voice" to heart. Authenticity and trustworthiness are good branding (and ranking) signals for your target market and search engines alike.
Company Culture, Vision, and Values
Company culture is the DNA of an organization; it represents their identity, values, behaviors, ethics, mission and vision, and work environment. Surely, you want to work with a team that echoes your company's fundamental principles.
In-house Team:
This is another huge plus of building an in-house voice search SEO team. It's more practical and convenient to hire qualified people from within and develop your own team from there. Naturally, internal employees are more invested in your organization's culture and principles, as well as your success and growth. This serves as their edge over a third-party workforce.
Outsourced SEO Agency:
SEO agencies have responsibilities to several different clients. With that, they might not have an adequate background or contextual knowledge about your business' preference over the smallest things, like how you would've executed marketing gimmicks that are authentic.
Verdict:
Sure, you can send your company profile to an agency to keep them up to speed with your organization's practices and work ethics. However, they can't get a sense of your company's day-to-day culture. Being in tune with your company translates well on your company's marketing efforts (i.e., content and social media), which your target audience can identify or resonate with.
Process Alignment
Establishing alignment across all your marketing campaigns is vital to increase your brand's online presence and create a genuine connection successfully with your target audience. With this, you need a group of adaptable people, quick learners, and collaborative to develop a holistic, long-term plan of action.
In-house Team:
Having an in-house SEO marketing team makes communication and process alignment a breeze since everyone's just a tap away. Daily meetings also help in reinforcing or ironing the crimps of your marketing campaign tactics. You can also freely reach out to the executives for immediate questions before you submit your campaign, avoiding several redos.
Outsourced SEO Agency:
When working with an agency, chances are, you'll experience a few hiccups when it comes to process alignment or coordinating efforts. This is especially true if you're working with a web design agency, an ad agency, and possibly, an SEO agency. It's absolutely crucial that you make sure they're all aligned with your vision.
Verdict:
Of course, you can always communicate with an outsourced agency through various channels. However, there are cases where your contact person forgets to update the team with important notes. For instance, miscommunication issues due to failure in relaying the long-tail keywords update to the person responsible for your voice SEO's keyword research and targeting.
Although this could happen with your in-house team, it can be resolved faster. Working with an in-house team allows integration of SEO with all marketing efforts from design, to content, to voice search SEO. This establishes consistency across all channels and platforms.
Should You Outsource Voice Search SEO Services or Not?
Now that you get a clear image of the upsides and downsides of building your in-house team vs. outsourcing an agency, that should help you decide what to do next.
Bottom line, if your business doesn't have any notable experience and highly-skilled SEO professionals that can boost your voice search SEO efforts, it might be best to hire an agency instead. In the end, you want to put your money in a good investment that will provide high business returns. For now, considering your budget and business goals, maybe outsourcing is a better and practical option.
Additionally, it's best to let your employees focus and grow further on what they're trained to do rather than train them (and hire new people) for your organization's new line of discipline. Let a company who already specialize in search marketing and optimization handle your voice search campaigns and strategies.
Are you planning to hire an agency to take over your voice search SEO? Voice SEO can help get your business in front of your target audience. Contact us today to learn more!