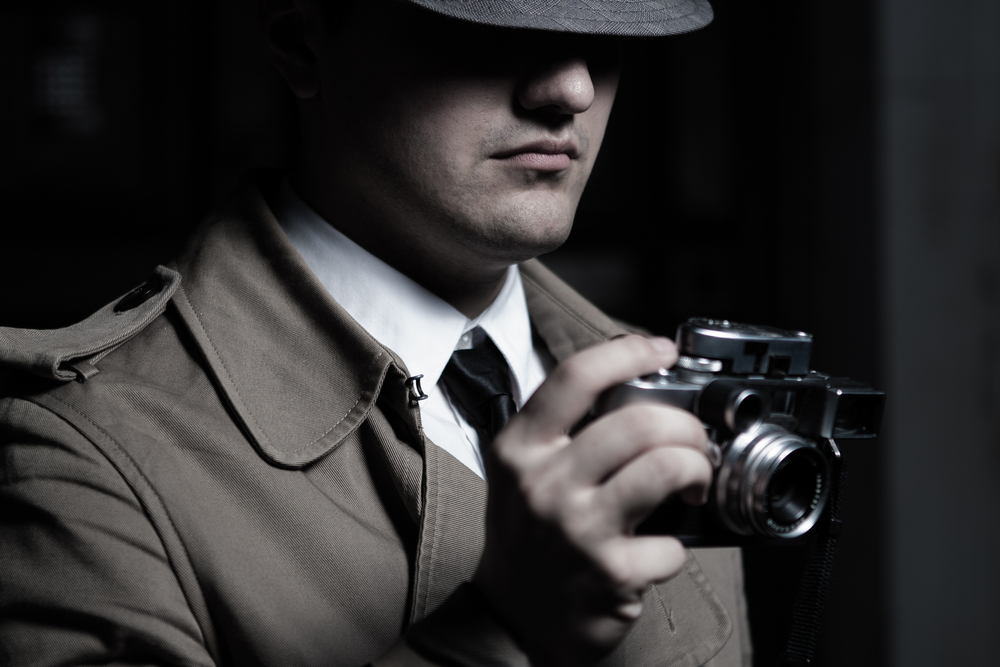 The competition to rank on the top of the first page of the search engine results page (SERP) is more cutthroat than ever. It's not enough that you offer outstanding products or services, you need to develop an effective SEO strategy, so your audience can find you when they search for related keywords online.
The same challenge applies to voice search SEO. Ever since the emergence of this new technology, more and more marketers started optimizing their websites. So when a consumer performs a voice search for a specific query related to their brand, Siri, Alexa, or other voice assistants will read their brand's content aloud.
It is said that at least 50% of all searches will come from voice search by 2020. As the adoption and usage of voice search continue to grow, the stakes are higher and the competition is tighter. So, how do you win to gain a competitive edge and outperform your competitors? Spy on them.
Spying on your competitors isn't as bad as it sounds. Their content are published publicly and using the right tools, you can identify their target keywords and define their marketing strategies. This is the reason why competitive analysis is a part of developing a marketing tactic.
Steps to Spy on your Competition
Spying on your competitors isn't all for the sake of uncovering their secrets. Instead, you do this to understand their voice search marketing techniques better and even understand your own market (i.e., what types of content they're more likely to engage with, what urges them to participate in social media, etc.).
Are you ready to go undercover? Let's get started!
Step 1: Perform keyword research
Any good SEO strategy starts with keyword research. Start by researching specific long-tail keyphrases that render high search volumes with relatively low competitions you can target. You can use a keyword research tool, such as Answer The Public, to do the legwork in finding out what questions and queries consumers perform on voice search. This lets you get on the same page as your target market.
Put yourself in the shoes of your consumers as well. How would they perform a voice search when they look for a product or service related to yours? Then, list down the keyphrases you need to target and move on to the next step.
Step 2: Single out your top competitors
Now that you have the keywords you need to rank for, do a voice search query for each. The results should show your other competitors ranking for the same keyphrases. Take note of the 5-10 top results and record the URLs in a Google Sheet, then run them on a keyword research tool.
You can use Ahrefs and enter your own domain (or a competitor's domain) on the field and click the "Competing domains" tab, this should provide you relevant competitor websites worth knowing.
Take note of those domains, especially those competing for the geo-specific keywords you've found and aim to rank for (e.g., "best laptop repair service in Brooklyn"). You now have a list of your top competitors.
Step 3: Determine the keywords your competitors are using
See what keywords or keyphrases your competitors are targeting and optimized for. With research, you can find which keyphrases bring them high organic traffic. You can then realign your strategy to aim for the same well-performing keyphrases and take advantage of the ones they aren't targeting for (but has potential in bringing traffic and conversions).
The most efficient and easiest way to find this is by using a keyword research tool like SEM Rush using their Organic Research feature. Simply enter the competitor domain on the field, and you'll see incredible data about their traffic sources, and the organic and paid keywords they rank for. It provides an overview of their position for each keyphrase.
Monitor the top keyphrases, especially if they're relatively new to your keyword research list. This can help you improve your own voice search SEO strategy. Who knows, maybe you can find a local search keyphrase that fits your business, which you should have been targeting as well.
Step 4: Start analyzing their websites
Now that you know the basics. It's time to delve deeper into the nitty-gritty and find your competitors' strengths and weaknesses. For this step, we'll take a look at their on-page elements to see how they optimize their website. Maybe you can learn a thing or two with your findings.
Keyword density
Keyword density research lets you know how aggressive your competitors are when it comes to keyword placement on their page content.
You can use a keyword density tool to check out your competing websites' keyword placement practices. Enter the URL of the webpage you want to review. Then, you'll see how often they use the keyphrases you both target for (e.g., laptop repair service in Brooklyn) in their page.
You can average the keyword density for each keyphrase to give you an idea of how many times you can also mention those particular keywords on a page.
Backlinks
Backlinks remain to be a powerful strategy for building authority and credibility in the world of SEO. A study reveals that over 50% of answers with smart home assistants contained backlinks with an anchor that was included in the question.
One of the reasons why you should study the backlink profile of your competitors is to see whether it's worth "mirroring" their link profile. If you replicate their backlinks, you should theoretically see similar results in your site's backlink profile. With this data, you can realign your link building tactics to outrank your competitors.
Metadata
You should also look into their meta information and study how they write their metadata.
Are they including CTAs?
Do they modify the alt text on their images?
Are they using LSI (latent semantic indexing) keywords?
Emphasis on the last one. Google has grown smarter over the years. One way they crawl and index a page is by ensuring that the page's content is all about its stated topic. As such, they rely on LSI to further understand a page's content.
LSI keywords are related (not synonymous) terms search engines depend on to deeply understand a page content and rank it accordingly. For instance, you have an article about "cooking on a budget," the LSI keywords for these are "recipes," "blog," "for two," and more. The easiest way to identify the LSI keywords tied to your competitors' target keyword/s is via Google's Autocomplete.
Authority
Authority can also be classified based on external and inbound links as well as social shares. Naturally, the more shares a site's page content garners, the higher the possibility they can rank on SERPs. Quality inbound and external links, on the other hand, can help improve your DA (domain authority), which is used to determine a site's ranking ability.
DA is used to compare websites and monitor "ranking strength" ability. In essence, the higher the DA score, the greater the ability to rank. Using Moz's Link Explorer tool, you can check your competitors' DA score to see if they have more high-quality link profiles. This should encourage you to refine your link building strategies to reach for a higher score and overthrow your competitors in the SERPs.
Weaknesses
Once you've done a grueling deep dive into your competitors' site data, you should have a good image of their pain points. See this as a window of opportunity for you to overcome and be one step ahead.
Do they produce thin, weak, and low-quality content? Have they failed to prioritize a relatively rankable keyphrase? Use your competitors' weaknesses to your advantage. You can promote and boost your quality content materials on your social media accounts to reach more visibility and traffic. Perhaps you can pay attention to the keyphrases your other competitors overlooked.
Step 5: Study the content of your competitors
High-quality content is a critical ranking signal for Google and other search engines, so your site can rank well in the SERPs. Search engines crawl your content to assess if the information is useful, factual, credible, and written at an expert level (varies by topic and industry) to see whether they can trust it enough to suggest to searchers. This is done, so searchers get the best possible answer to their query.
Word count – Do they publish long-form content? How often? What's the average length of their blog posts? Generally, 300 words is the minimum for the purpose of good SEO. For long-form content, Buffer reportedly found that 1,600 words is the optimal length for a blog post.
Uniqueness and quality of the content – How do you find their writing style and tone? Do their published articles cover mostly general topics? What are the types of content they create? Your content should be different from your competition. This is the aspect of your competitor benchmarking you don't want to mirror; otherwise, the search engines will find the similarities.
Outbound links – Are your competitors linking out their blog posts and other content? If they aren't, then go right ahead and leverage on it. Outbound links boost your content and your site's trustworthiness and can help you form relationships with other authority websites.
7 Tools You Can Use to Spy on Your Competitors
There's a wide selection of tools you can use to monitor your competitors' site performance and underlying strategies. Here's a rundown of the best tools out there you can add to your voice search SEO arsenal.
SEMRush
SEMRush is one of the staple resources in the SEO world, and it's a popular SEO tool for small and medium businesses. It helps brands to monitor competitor keywords, domain analytics data, competitor backlinks, and their ranking. It's an all-around marketing tool–more than just a keyword research tool.
The tool offers a cool feature where it displays what category (or categories) a competitor domain falls under based on the long-tail keyphrases it ranks in search engines. Identifying which valuable keyphrases your competitors use to position themselves well in Google can motivate you to challenge their ranking (to keywords relevant to your niche).
Ahrefs
Ahrefs is another leading competitor analysis tool for SEO. It has a site explorer feature which enables you to find out any domain's top organic keyphrases. Right next to the keywords, you'll see the estimated number of traffic it earns. The SEO tool also allows you to see your competitor's top-performing content based on backlinks.
Moreover, Ahref's Keyword Explorer flexes multitudes of functionality and keyword data that offers useful additional context for a more in-depth analysis, such as SERP Overview and Position History.
Keyword Density Analysis Tool
This free SEO tool allows you to perform a keyword density analysis to get a peek at how aggressive or lenient your top competitors are when it comes to keyword distribution within their pages.
The tool is straightforward—you input your competitor's web page and run the check. It will show you bulleted results of the analysis, such as how many words are on the page, the number of linked words, and the frequency of recurring keyphrases.
Moz
Moz has been around the industry for more than a decade, and they've been helping businesses understand and simplify search engine optimization, and of course, spy on their competitors.
Moz's Link Explorer tool lets you track your competitors' backlink profile, anchor text analysis, linking domains, and page and domain authority, among others. It provides competitive intelligence reports in a clean, orderly, and insightful fashion.
Buzzsumo
One of Buzzsumo's strengths and widely-used feature is its Content Analysis tool, which allows you to compare two different URLs. Buzzsumo then shows you a breakdown of how the two URLs weigh side by side. It shows you the average shares by content type (i.e., listicles, general articles, how-to articles, infographics, etc.) and content length both websites publish. You can also find your competitor sites' top performing articles within the tool.
SpyFu
Unlike the other tools mentioned that offer tons of functionality, SpyFu is an excellent tool that specializes solely on competitive intelligence research. From local to global monthly search volume, ranking history, backlinks, CTR, and more, SpyFu presents exceptional and invaluable data regarding your competitors and their keyword tactics.
What's remarkable is it provides a list of keywords weaknesses, which you can turn into opportunities for you. It also lets you identify key phrases your competitors rank for and which your site does not.
Similarweb
Similarweb is exciting for content marketers as it shows what topics visitors search for, a handy tool for creating content optimized for voice search. They also provide features that allow you to dive deeper into your competitor's content and see where they receive their traffic.
On top of that, Similarweb reveals your competing sites' website overview, analytics, and online strategy, among many others.
Outsmart Your Competitors, Rise Above the Fold
In any business or industry, it's no secret that one of the best ways you can get ahead of your competitors is to spy on them. Back in the days, competition used to instigate fear in the business. Now, marketers and businesses alike are encouraged by competitors. Knowing that there's a market for your services and products is good news, even if it means having numerous players in the field.
Just as how students learn from a teacher, you can gain a lot of insights from what your competitors are and aren't doing. This is how you can avoid fallbacks that could cost a lot of time and resources, and intelligently aim for the featured snippets display to become the first result for voice search SEO.
Do you find the whole process of spying on your competitors a little overwhelming? Voice SEO can help you find and gain a competitive edge against your top SERP rivals! Contact us today!