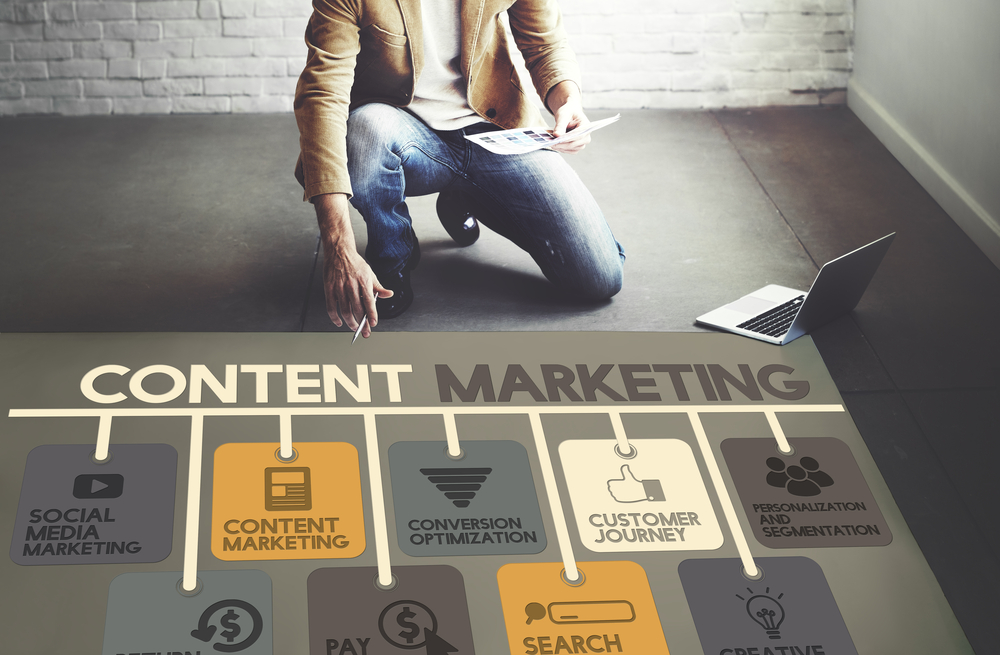 Siri, Cortana, Alexa, and Google Assistant—nowadays, accessibility is made simple with the use of your voice. One of the most utilized ways for voice-activated digital assistants is for search. In 2016, voice search on Google was at 20% of the total queries on a mobile app, while over at Baidu, one in 10 searches was reportedly made through speech.
These percentages are only expected to go up, as the technologies mentioned above continue to improve in terms of accuracy and reliability—thanks to natural language processing and machine learning. The more people use these assistants, the more training data they acquire, which makes them more powerful with every use. Google Assistant reportedly now has an accuracy of 92%.
According to MindMeld's 2016 Intelligent Voice Assistants Research Report, people use voice for the following reasons:
61%: hands and vision are occupied
30%: to get results faster
24%: when typing is awkward on the device
22%: because it is trendy and fun
12%: to avoid convoluted menus
1%: other reasons
Despite the prominence of voice search, content marketers haven't completely embraced it, perhaps due to a lack of understanding of its implications to search optimization. However, it is true that voice search is influencing SEO, and since content marketing is highly connected to SEO, it is also changing the rules of content production in some way.
SEO aims to put your page on the first page of SERPs, but with the advent of voice search, search engines have been profoundly dictating how content should be structured, and this is evident in the appearance of featured snippets. In voice search, content ranking within the featured snippet often gets a more significant share of the traffic compared to relevant but not on featured snippet results.
The Launch of Hummingbird
Changes to how search engines process and evaluate content have always been drastic; that is why some of the older metrics of success aren't as reliable anymore. When Google launched the Hummingbird update in 2013, it became apparent that the company believes that the future of search is voice. The update focused on semantic analysis to determine the intent behind the search, laying the foundation for voice search.
However, not only did it work to understand what was being asked based on the words and phrases, but it learned the speech patterns and accent, as well. By understanding user intent, it is now possible to search using the language—words and syntax—that is natural to the user.
In addition to Hummingbird, Google also launched the Rankbrain system in 2015. This system helped it better understand and respond to queries and index and rank content. Rankbrain also uses machine learning and artificial intelligence to think like how a person would and comprehend the intent behind the queries without search explicitly stating them. This allowed Google to provide more relevant results.
Both systems also allowed Google to look beyond the keyword strings and instead evaluate context, understand search intent, and deliver results that actually answer questions, not just match keywords to webpages.
Top Content Marketing Strategies for Voice Search
Outside of search intent, optimizing content to work with voice search technology is also necessary. Failure to do so could result in lower rankings or being penalized. Here are a few suggestions on how you can update and improve your content for voice search:
1. Develop relevant content with search intent in mind
There is a noticeable difference in typing a search query versus speaking it out. For one, users have been programmed to type search keywords in sort of a robotic way, using non-conversational keywords. But with better voice technology, it's time for marketers to focus on search intent and natural language context because that's the direction Google is heading.
Another content strategy to adapt is to map consumers' questions onto various points of their journey, so your brand is present at every stage, and you can directly address their needs every time. By doing this, your brand will create a thematic depth that Google will know and identify. This can also give you brand authority to influence actions later in the consumer journey. Here's an example:
Awareness: What's the best brand of paper towel?
Consideration: What is more durable: Scott or Bounty?
Decision: How much is Bounty?
Aside from these, you can also utilize these content types based on intent that work well for voice search optimization:
Informational (guides, how-tos)
Search engines are mainly used to seek information, or when someone has a question that needs an answer. This may not immediately lead to a sale, but it's an opportunity to engage with potential customers.
Navigational (store location, services, press release, customer service)
When a query is made using keywords that include a company's brand name, it is likely that a user is already familiar with the company but needs help with navigation to their desired page.
Transactional (video, information, comparison, product stories)
These are searches that use keywords that include specific product names in association with buying and the searcher is ready to make a purchase.
Commercial (reviews)
Commercials are a hybrid of informational and transactional intent. The searcher is on the verge of making a purchase but is also looking for information to come up with a decision.
Investigational
According to Moz founder Rand Fishkin, investigational "straddles the line between pure research and commercial intent… They're not directly transactional, and may never result in an exchange of goods, services, or monies, but they're not purely informational either."
To help you develop content based on intent, you can use TextOptimizer, which helps in researching and optimizing content using semantic analysis. It can do the following for you:
Run queries in Google which then returns the best snippets based on what it thinks satisfies each query; this way, you can analyze the snippets as well as the possible summary of the topic.
Generate related terms, categories, and questions that Google believes are the best answers to the query through semantic analysis.
Help you figure out how to better use words and questions in your content to build a more relevant context that will match Google's expectations for better page rank.
2. Answer your customers' questions
Most voice searches start with the usual 5W + H questions, and even though natural language processing is becoming more common, there are still notable differences between the way voice searches are phrased and traditional ones. Since the answers can easily be isolated on one web page, a Frequently Asked Questions page (FAQ) can be set up to provide an immediate response.
Aside from creating a detailed, keyword-friendly FAQ page, you can also do Q&A content as blog posts. Consider the most common and important questions that customers are asking then build an informational page around it. Each part of the FAQ can be repurposed this way, and by targeting the right keywords, it will help improve your search results.
Creating these blog posts can also help your content get into Google's "People Also Ask" section, which users click to explore a topic further. To find these critical questions, you may reach out to your customer support and sales teams.
There are tools that you can utilize to do this strategy. AnswerThePublic.com is a free tool that provides a variety of questions related to one keyword. Google Suggest, or the drop-down list of popular terms and queries that appears as a user types the query, can also be used to do this.
3. Produce informative video content
Research suggests that by 2020, 82% of consumer internet traffic will be for videos, thus making it an essential part of search strategy, including voice. It increases the convenience factor when looking for information, and it's a great way to tell the brand's story.
Natural language drives voice search as well as video content. This shared detail means that it is likely that video results will show up more on SERPs if marketers put effort into it. Google has already rolled out the video featured snippet feature wherein it pulls out a relevant section of the video to the search query, making video an integral strategy in answering voice search queries.
Repurposing content is one of the ways to leverage video content for voice search. When you've already created FAQs, Q&A, and blog posts, you can then turn it into explainer videos that share information to educate and explain visually. This can be useful for conversion.
Here are additional ways to use video for your marketing strategy:
Transcribe the videos, include search phrases, and use it to bolster SEO.
Identify the most valuable questions, identify the keywords within these questions, and adjust bids for these keywords.
Turn long videos into short pieces, each speaking specifically to one question, idea, or interest.
Incorporate strong meta-descriptions and titles that target your video distribution strategy.
Tag and insert description using long-form keywords to relevant areas of the video.
4. Develop more local content
According to a study by BrightLocal, around 58% of consumers have used voice to find local business information between 2017 and 2018. Needless to say, voice search has put the focus on a well-optimized local SEO strategy. It is necessary to incorporate localization into your broader SEO strategy to boost visibility and make it easy for customers to locate you.
An easy way to improve localization is to include your business' location and contact information in a conspicuous place, such as the header or footer of every web page, so visitors can easily find it. You can also include an online contact form.
Local searches work in two ways: having the location explicitly named in the search or using the searcher's location and looking for the nearest relevant establishment to that location. The latter is quite common, and where your Google My Business listing can come in handy.
A complete and accurate GMB profile ensures that every bit of detail that a prospect or existing customer would want to know is available. Add as many pieces of content as you want and make sure all of your local listings are optimized for direct-answer type information.
Some of the information you need to fill or take note of include the following:
name, address, and phone number (NAP)
a business email associated with the website (or [email protected])
a phone number with area code
location information that is also on your website, GMB listing, and other local business directories
high-quality photos of your location and the products/services offered
relevant categories of the business
fully describe your offerings using the introduction field
Another thing worth noting about local voice search is that from over a billion voice searches done in a month, 40% were mobile searches that had local intent. Mobile dominance is nothing new, but it's certainly something to consider when it comes to optimization for local content.
5. Improve readability
Quality content is useless if no one is reading it. Being informative doesn't equate boring, and there are ways that you can make your content more readable so that visitors can extract the details they need. When it comes to voice SEO, improving readability means thinking and writing like your target audience or customer.
This means you should keep it simple and clear, and drop the jargon. According to research, the average voice search result should be written at a 9th-grade reading level, which means avoiding content heavy with buzzwords that no one uses in a real-life discussion. Keep your terms and phrases as close as possible to a natural conversation so you can increase search engine visibility.
Most readers also tend to scan before reading a blog or article from top to bottom, so it would be useful to include subheadings, bullet points, and tables to increase the chance that they'll read the whole piece. It is also easier for search engines to understand the content with these in place.
In addition, take advantage of these tips, resources, and tools:
Webfx can grade readability using indicators such as the Flesch Kincaid Reading Ease, Gunning Fog Score, and Automated Readability Index.
Create short sentences (average of 10 words) and structure using short paragraphs (2–3 sentences).
Add sections that focus on an immediate need for answers like glossaries and Q&A pages.
Prepare for the Future of Search Today!
Technology will keep on evolving for years to come. In terms of SEO, nothing is set in stone. Keeping up with the voice search revolution is not just about updating your SEO strategy, but as part of it, businesses should also be updating their content marketing strategy. Make sure to monitor trends and updates, so you can make the necessary adjustments that will benefit your company.