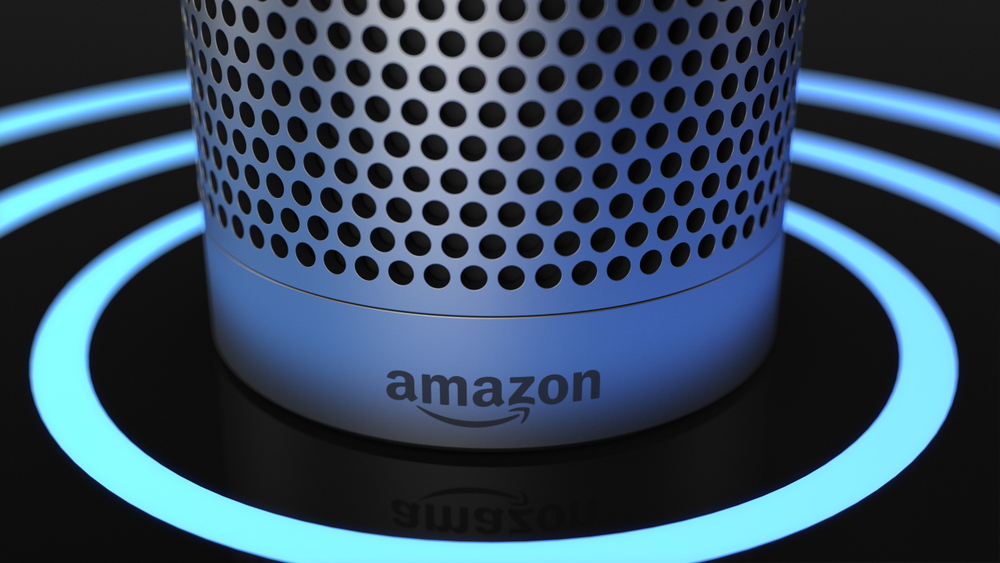 Amazon is perhaps best known for disrupting the e-commerce industry, as they are the most dominant global online retailer to date. The site carries everything from books, music, and clothing to gadgets, appliances, and so much more. In 2014, two decades after the company was founded, they launched another groundbreaking tech that would continue to revolutionize the way people lived: Amazon Alexa.
Alexa is one of the most popular voice assistants to date, along with the ranks of Siri and the Google Assistant. Despite being the newest to the game, the product has made a name for itself, with its voice command even becoming a popular trope in pop culture.
As voice search continues to rise and take over the way your consumers are performing various tasks, it's critical to understand the state of all the voice assistants and how you can leverage each to your advantage. Alexa is the most compatible assistant on any device, making its consumer penetration further than its two biggest competitors.
Get to know more about Amazon's voice assistant so that your business understands the best SEO practices for Alexa.
A Brief History of Amazon's Alexa
In November 2014, Amazon unveiled a new product that would join the ranks of its Kindle e-Reader and Fire tablet. It was a smart speaker called Amazon Echo. At first, it was a cool way to control your music, answer calls, and maybe learn about the weather, but that's about it.
Through the updates, Alexa, the digital assistant built into it, got more and more capable. Suddenly, it could now search for you on the internet, help you navigate to your next destination, and even control other smart appliances in your home. It suddenly became an essential gadget for the modern home.
Even though smart appliances were present before Alexa and Amazon Echo entered the picture, there wasn't a centralized way to control them. The smart speaker turned out to be the answer to many people's dilemmas.
In just under five years since the release of the smart speaker, the adoption of the tech suddenly grew. In January 2019, the Amazon devices team announced that they had sold over 100 million Alexa-enabled devices. This spans a vast demographic, from mothers to entrepreneurs to young children. With that many devices out there in use by possibly hundreds of millions of people as well, it begs the question, how will this affect the voice search industry?
Below are some more interesting facts on the popular voice assistant.
Amazon's Alexa Statistics, Facts, and Trends for Your Voice Search SEO
1. Amazon Echo leads in terms of shares in the smart speaker industry, accounting for 70% of all US smart speaker sales.

Even though Siri is noted as the most popular voice assistant, Alexa and the Amazon Echo have infiltrated more homes and users in the past few years. Sales have gone up, and more third-party devices are partnering with Alexa. Since it's highly compatible with a lot of software, it has a broader reach and therefore has a higher adaptability rate. This also suggests a trend that people are opting for the Echo more than other smart speakers, and this could be due to a lot of factors such as pricing, features, and compatibility.
2. Around half (51%) of Amazon Echo owners keep their smart speaker in the kitchen, which is the second most popular place next to the living room.  

Voice assistants work their magic and prove to be the most useful when your hands are preoccupied, which is perfect in the kitchen. A user may want to use the device and perform queries while preparing food. This may include setting timers when cooking, playing music, and following recipes.

3. The top two most used Alexa skills are setting a timer and playing music.  

It's clear that the smart speaker market, mainly those run by Amazon Alexa, targets those who favor simple interactions, including those with fewer conversation steps or those that execute a single, clear function.

Connecting this to the fact that the living room and kitchen are the top two most popular locations for keeping an Alexa device, it makes sense that setting timers and playing music would be the assistant's most used skills. Alexa can set the timer for when you're preparing a meal; on the other hand, she can also entertain you or your guests in the living room.

4. The most prominent Amazon Echo market segmentation is 18 to 29 years old at 24%, with 30 to 44-year-olds taking up 20% of the userbase.  

The demographics of users who use voice assistants are primarily young, almost the same category as those who own other modern gadgets such as smartphones, tablets, and smart home appliances. While you shouldn't be discounting on users aged 44 and over, this trend does suggest that those who use voice assistants are more tech-savvy and utilized to devices of the same nature.

5. 43% of teenagers say Amazon is their favorite website.  

Building on the young user demographic of Alexa, almost half of all teenagers who participated in a marketing survey revealed that Amazon is their favorite online shop/website. No other site came close. This suggests that Amazon has a lot of influence over the younger audience, which could also point them towards purchasing more products from the brand. It won't be surprising to see the same loyal Amazon users get ahold of an Echo smart speaker to integrate their favorite website in their everyday searches.

6. Amazon has surpassed Google in terms of product searches.  
Most product searches begin on Amazon now versus Google search. In the past three years (2015-2018), Amazon grew from 46% to 54%, while Google fell from 54% to 46%. This is due to the e-commerce website's extensive inventory and availability of products. It has become a popular benchmarking tool for pricing too, as consumers still opt to check a product on Amazon even if they've seen it on another website.
The online retail giant doesn't have to rely on advertising, as Amazon reported that 90% of their product views come from search compared to other avenues. This creates a massive opportunity for shopping on Amazon—if the practice will catch on.

7. Only 2% of Amazon Echo owners have shopped online using Alexa.  
One of the biggest goals of voice assistants is to probably transition their users to the world of "voice shopping." However, it seems like consumers think there's a long way to go before that happens. Even though smart speakers have been marketed as a tool to help you discover new products, not every consumer is sold on this method. Alexa itself is equipped to process verbal commands to make purchases, check the status of Amazon orders, and even suggest products.
The small statistic of people who shop with the smart speaker indicates that people still prefer to see their merchandise before committing to payment. This may be one of the platform's most significant hurdles to address in the coming years as adoption continues to rise.

8. 20% of consumers that own a device installed with Alexa have used it to find deals or track what they've bought online.  
Don't mistake the above stat as all bad news. Even though voice shopping isn't a thing yet with most Alexa owners, they do use the assistant to help them find discounts online or give them status updates about their purchases. This suggests that while this may not be their primary platform for purchasing products, it's an online shopping partner. Being connected to the Amazon ecosystem is just a bonus. It also highlights the evolving behavior of consumers who want to look for information hands-free.

9. 85% of consumers using voice search end up choosing the items Amazon suggests 

Having a smart assistant integrated into the inventory of the largest online retailer in the world has its obvious perks. Since Amazon claimed their edge on Google as the preferred search engine for products, it makes sense that users would trust this platform more. As a result, Amazon does gain more sales. This also proves that users ask their voice assistant's opinions when it comes to online shopping.

10. Based on a digital assistant IQ test comprising of 800 questions, Alexa delivered 61% accurate answers.  

Alexa ranked third in the abovementioned test, after Google Assistant (86%) and Siri (79%). Since this test has taken place, Amazon has been working on making the assistant smarter. Besides the software built into these assistants, they also get their knowledge from the information presented online. It's worth mentioning that Google Assistant is the only voice assistant that pulls its search results from Google. Both Siri and Alexa use Bing. This opens a portal of possibilities for search marketers and encourages them to make time in investing SEO for Bing and not just Google.

11. Over 100 million devices installed with Alexa have been sold.  

Even though there are plenty of devices that have Google Assistant and Siri pre-installed in their software, the demand for Amazon Alexa is present. This is a signal to Amazon higher-ups to continue developing the Alexa platform as many users find the need to incorporate it in their homes. The more features and skills they build, the more users would be hooked to the device as well.

12. Amazon executives shared that Alexa has told more than 100 million jokes and has sung Happy Birthday millions of times to customers.  
Besides being a trusty assistant for tasks, users also mainly use Alexa for entertainment. It's vital for these AI-powered assistants to have a semblance of personality, rather than being too straightforward all the time. This means taking advantage of pop culture references, current events, and having an approachable persona, even if users are technically talking to a robot.

13. Alexa is now installed on over 28,000 devices globally.  
More devices are getting ahold of Alexa, which means more exposure to users. To give a clearer picture, Alexa was only on around 4,000 to 5,000 gadgets at the beginning of 2018, so the jump is massive. Majority of this growth is credited to third-party integration, more than the acquirement of pre-installed Alexa devices. The company is working towards expanding its reach on third-party apps as it wants to integrate its product into more of what people own already.

14. In 2014, Alexa was launched with 130 skills. As of December 2018, this number has grown to 80,000.  

The company refers to its voice apps as "skills." What this means precisely is that the number of things you can tell Alexa to do is increasing. Besides the additional skills uploaded in Alexa's software, the Amazon team also worked on the assistant's ability to understand requests and answer questions by over 20% through machine learning capabilities.

Optimize your Business for Alexa
There are a lot of changes to expect in the world of voice search as the competition gets tough and the updates continue to roll. There are even a lot predictions made by different companies, such as 30% of web browsing sessions will be done without a screen in 2020, or half of all searches will be done via voice in the coming year too.

The voice search revolution is powerful, but it wouldn't have gotten to where it is today without the help of voice assistants and what they can do now. Being one of the frontrunners in the game, Alexa is integral in shaping the future of voice search. Understanding what the assistant is capable of, who uses it, and what it's used for can help you create voice search strategies you can use to your advantage.

Optimizing your content for Alexa and the other voice assistants need a thorough understanding of the voice search landscape. If you want to maximize your profits and learn more about voice search, you can partner with experts who know their way around the industry. Voice SEO can provide professional Alexa SEO services for your business that will surely get you ahead of the competition.