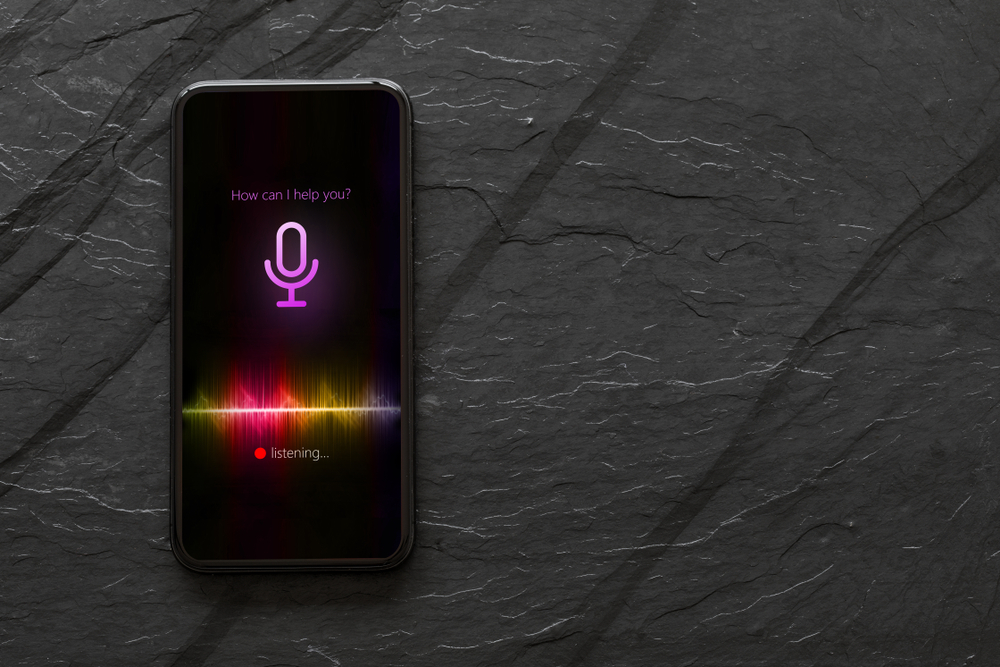 In 2008, Google's foray into machine learning, speech recognition, and cloud computing culminated with the unveiling of Google voice search on the iPhone. From there, Google was able to build on personalization for its voice search that eventually led to the development of their algorithm, Hummingbird. In a similar manner, Apple broke away and created their own software, Siri.
Google may be behind the first voice search app available on the iPhone, but it was Siri that was the trailblazer for voice-powered smart assistants (Google would, later on, release the Google Assistant). Siri debuted in 2011 alongside the iPhone 4S and has been on every new Apple device launched since—may it be the iPad, Mac/Macbook, Apple Watch, AirPods, and more recently, home assistant HomePod.
Hey, Siri!
Siri makes interacting with your Apple devices seamless through your voice. To start, simply speak onto your iPhone, Apple Watch, or HomePod—directly or through connected earbuds like the AirPods—and call out, "Hey Siri."
For iPhone 6S or later, you need to hold down the Home button first, then call out Siri. Wait for the screen to change and then voice out the command. If you're using the new iPhone X, Siri can be accessed by holding the Side button. For the HomePod, press the home button. And for the Apple Watch, hold down the digital crown or raise your wrist and say, "Hey Siri."
Depending on the command, Siri may also answer back; the idea is that users can talk to Siri so it can help them get things done—whether it's calling, sending out an SMS, scheduling an appointment, setting the alarm, playing music, and many other tasks.
Siri's Inner Workings
The software comprises of three components: conversational interface, personal context awareness, and service delegation. The first allows Siri to understand and find the meaning of the spoken command; while the second uses keywords, user's general habits, and language choice to understand the words spoken, and makes personalized results and preferences possible in the future.
Lastly, service delegation gives Siri access to all built-in apps like Mail, Contacts, Maps, and Safari, which allows it to complete the commands spoken. It will launch any of these apps if needed, present its data, or search through its databases.
Admittedly, using Siri isn't as hands-free as compared to other smart assistants like Amazon's Echo, but it makes up for that limitation by adding a touch of humanity to speech recognition tech. In addition, Siri is continuously getting updates to expand its intelligence, offer better user experience, and keep up with the competencies of other digital assistants.
Apple's Siri Statistics, Facts, and Trends for Your Voice Search SEO
Due to the prominence of voice tech, especially for search engine use, home speakers and smart assistants like Siri are becoming more relevant for businesses. In fact, around 10% of overall searches are already being done through voice.
Whether done traditionally or using voice, you want your brand to stay competitive and be the first result when consumers look up a relevant keyword. Do not miss out on adding SEO for Siri and other smart assistants in your optimization plans.
Who's using (or not using) Apple's Siri?
Siri is the top voice assistant in terms of market share
Siri continues to capture the majority of the US market at 45.64%, with 19% of iPhone users engaging with it daily. Siri has been criticized for lack of innovation and flawed speech recognition, but the long-time presence of the iPhone and being the first mainstream voice-enabled virtual assistant has helped in developing familiarity.
Google Assistant got only a 28.7% market share because, despite being available to a wide range of Android devices, users aren't fully aware of its capabilities. Alexa earned the third spot by garnering a 13.20% share.
It is reportedly now available in half a billion devices globally
Apple claims that 500 million users worldwide are now using Siri, though they didn't clearly define if these people are using Siri daily or monthly.
Despite its popularity, Siri lost millions of users in 2016
Siri reportedly lost 7.3 million monthly users (or roughly 15% of the total US user base) between 2016 and 2017 despite its success and popularity. Though in 2017, there were still as many as 41.4 million monthly active users in the US.
Some iPhone owners aren't really fond of using it
Apple claims that 98% of their smartphone users have tried Siri, but the truth is that not all of them use it regularly. This is perhaps because models after the iPhone 4S came pre-installed with Siri, and most users are only willing to try it once or twice.
Some just aren't comfortable using it in public
Some prefer to use voice technology in private—20% of iPhone users find Siri too overt in nature to be used in a public setting.
How and why are people using Apple's Siri?
According to a study, 62% of iPhone owners use the voice assistant in their cars while driving. Typical uses include hands-free calls, sending out SMS, or looking up information on search engines.
Siri once made up about a quarter of all Wolfram searches
Siri utilizes search engine Wolfram Alpha to give answers regarding scientific facts or mathematical problems.
How does Apple's Siri perform against other smart assistants?
Is Alexa better than Siri?
Loup Ventures researched virtual assistants and asked 800 questions to see which one would answer the most questions correctly. Siri, through HomePod, edged out Alexa slightly by answering 74.6% of the items correctly. Alexa got 72.5%.
Is Google Assistant smarter than Siri?
In the same study, Google Assistant got 87.9% of the answers correct. Thus, Siri came only second.
The HomePod's listening skills are superior though
Siri for the HomePod was able to understand 99.4% of the questions correctly, mainly due to its noise cancellation feature.
Accuracy of 74.6% in 2018 is already an improvement
The results from Loup Ventures show that Siri has improved drastically between 2017 and 2018, as its accuracy was initially only at 52.3%.
What other facts and figures about voice tech are relevant to Siri SEO?
Voice word accuracy has come a long way
When voice assistants were in their infancy, it was common for commands to be misinterpreted, leading to incorrect results. However, voice assistant statistics today show that word accuracy rates for the major platforms had risen by more than 90%. Hopefully, this improvement would also foster increased adoption of the technology.
Weekly voice tech use for smartphone owners globally
31% of smartphone owners use voice tech at least once a week, though another 35% have never used it and may only consider using it in the future.
Millennials adapt to voice tech better
A 2017 study found that 29.9 million millennials use voice assistants at least once a month, with the number increasing year after year. Gen X-ers, meanwhile, aren't too keen on it.
Voice assistants are used for looking up information
Voice assistant users—82% of them—reportedly mainly use it to seek information like news, weather, recipes, and many others. Other uses include playing music or streaming videos (67%), contacting customer service (36%), making a purchase (35%), ordering food (34%), controlling smart home devices (31%), paying (28%), and hailing a cab service (28%).
61% use it when the hands or vision is occupied
Voice assistants are especially handy when the user is busy driving, watching over children, and doing chores. Other reasons why people use it is to get faster results (30%), when it is difficult to type on the device (24%), for fun (22%), and to avoid confusing menus (12%).
Almost half of the voice-enabled device owners use it to shop
Up to 43% of owners across different age groups say that they use the device to shop, with the 45–60 age group leading the pack (43%). This is followed by the 30–44 group (38%), the under 30 (15%), and lastly, the 60-plus age group (4%).
Voice is used for product research
51% of users say that product research is the main reason why they use voice search. Other uses include adding items to shopping lists (36%), package tracking (30%), purchasing (22%), giving ratings or reviews (20%), contacting support (18%), and reordering (17%).
Millennials are the biggest owners of smart speakers in the US
About 53% of smart speaker owners in the US are in the 18–36 age group. Gen X-ers (37–52) are far behind at 32%, and 53 or older are at 15%.
Majority of smart speaker owners are interested in receiving info about deals, sales, and promotions
Insights from a Google survey show that 52% of smart speakers would like to be notified of deals from brands via their voice assistants. Some 48% would also like to receive personalized tips, and 40% would like to be notified of upcoming events or activities. This can be a way for brands to engage with customers.
What to expect from Apple's Siri, smart assistants, and voice tech in the future?
A smarter Siri is on the horizon
Job openings at Apple heavily suggest that the company is bent on making Siri more intelligent after many users criticize how it is falling behind the competition. Even the HomePod, despite its top-notch audio quality, is crippled by the assistant's lack of smarts.
In 2018, there have been 161 job listings containing the term "Siri," with job titles like Siri – Software Engineer and Siri – iOS Engineer. Other positions possibly related are Infrastructure Engineers, Machine Learning Engineers, and Natural Language Processing Engineers.
Half of the searches would be done with voice by 2020
Media analytics firm Comscore believes that at least 50% of online searches will soon be voice and image-based. Voice search will become the norm and eventually replace the traditional typing of queries.
In addition, most web browsing sessions would be done without a screen
Gartner, for its tech predictions, believes that the growing popularity of audio-centric technologies will make voice-first interactions ubiquitous and make 30% of all web-browsing sessions without a screen possible. The convenience of being able to complete other tasks while looking up information is the driving force behind this prediction.
More than half of households are expected to own a smart speaker by 2022
By 2022, 55%of households may already have a smart speaker, though the likely leaders in this race are Amazon Echo, Google Home, and Microsoft Cortana. The HomePod is trailing behind for now.
Voice commerce market may reach $40B in 2022
In 2018, the voice shopping market worth about $2 billion, but it is expected to grow 20 times larger in the next four years. This disruptive force in retail is made possible by the strong penetration of smart speakers globally.
Which industries can benefit greatly from voice search?
Businesses that are deemed voice search-ready include dentists, health food, home improvement, criminal attorneys, and dollar stores. The least ready, are consumer protection entities, congressional representatives, business attorneys, art galleries, and wedding services. If your business falls into the latter group, it's time to rethink your strategy and acquire professional Siri SEO services!
As surveys have found that people mainly use voice search when hands are occupied like when driving, there is an opportunity for tech companies to integrate voice tech in cars completely. Amazon currently has a partnership with BMW and Ford, while Apple and Google both have automotive solutions in the form of Apple CarPlay and Android Auto.
There's an opportunity in offering full dashboard integration for completely wireless support and without the need for a phone or device. It only makes sense because drivers need their hands on the wheel—not on the phone—and they are already comfortable in interacting with voice tech through GPS systems.
One device compatible with multiple assistants
Sonos, a smart speaker released in 2017, initially only works with Alexa, but its promise of openness could make it the first home assistant to be compatible with both Alexa and Google Assistant. In the same vein, Essential Home is looking at the unique strengths of each virtual assistant and planning to use those to power their own smart device.
It's Time to Optimize for Siri
Apple's Siri may not be as glamorous as it when it was the still the lone voice assistant available to the public. But, there's no denying that Siri paved the way for other tech brands to step up and create more solutions for consumers, eventually making voice technology the next step in this technological revolution.
Based on the numbers and trends discussed, voice tech isn't slowing down, and the mainstream adoption of smart assistants and devices is on the horizon. Soon, consumers won't need to type relevant terms on search engines to find what they need.
It's essential for you to implement voice search optimization techniques as early as now. Get the right services from Voice SEO, so your brand remains visible even when there's no need for screens anymore.