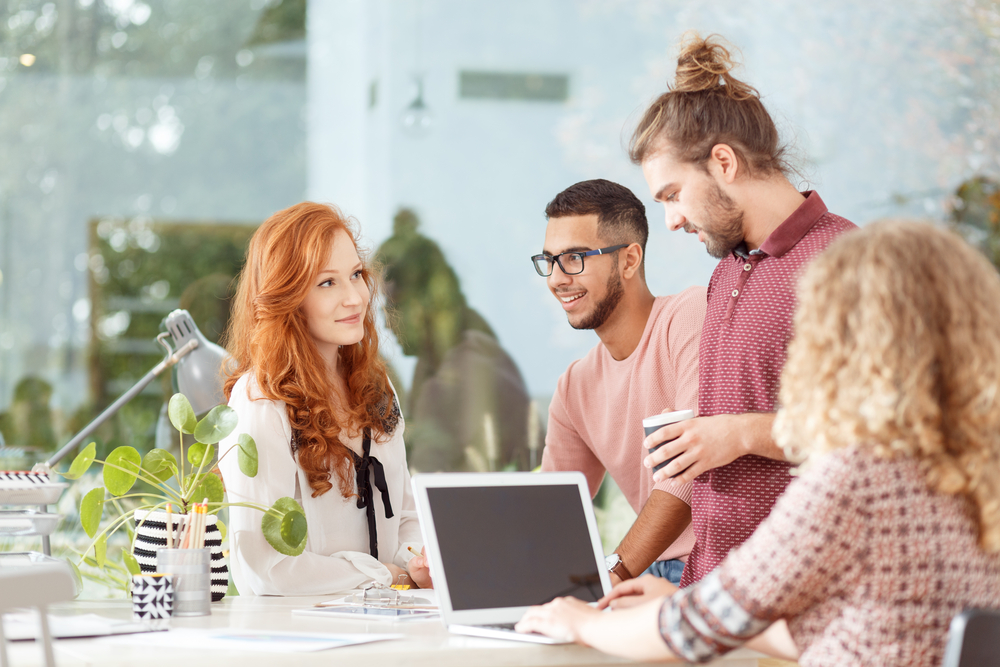 They may not be as sophisticated as J.A.R.V.I.S. or F.R.I.D.A.Y. (yet) but voice-operated machines have come a long way since we were introduced to SIRI. No longer fumbling in word recognition, voice search has evolved from just knowing the words to knowing the intent of the user asking.
In a recent study some 53 million people now own at least one smart speaker in their household. This phenomenal growth of voice-activated gadgetry is reshaping consumer behavior by the daily.
Voice search is essentially speech recognition technology. You literally talk to your phone or smart speakers and ask it whatever question itches your mind and you get an answer! According to ComScore, searches are more likely voice generated than typed by 2020.
These items are now the center of the household and consumers prefer talking to their voice-activated virtual assistants instead of having to type in their searches or inquiries. Consumers are also more akin to this new technology as it makes life easier and it makes it seem that you're only talking to a friend.
This new "relationship" of human and machine is a doorway for brands to step in as part of the experience. You would want to optimize for local searches and use structured data so Google would rank you high. But how?
To do this, it is best to hire a voice search optimization company who can ensure better traffic for your website and making sure you appear on the top search results for these voice search inquiries. We have listed a couple of ways on how voice search optimization can help you.
How Voice Search Optimization Can Help Your Business
They Do the Digging
Like any other business, you have to be wary of your competitors. By having a good voice search optimization company in hand, you have a specific group who would do just that for you. They can research on what keywords your competitors use to get to top search results and develop a plan on how to eclipse them. Overtime, by knowing your competitors, your voice search optimization company can better construct campaigns that are sure to deliver the best results for your company.
They Study You Too
A little introspection goes a long way. A good agency knows that it is imperative that they research on the company they are working for to develop tailored strategies. A voice search optimization agency will want to know historical data on how you have run your company's marketing approach in the past and your goals for the future in order to create the apt campaign that will ultimately be beneficial for your company.
They Know the Words
Specifically, keywords. The most important factor in creating an effective voice search optimization campaign is knowing the top keywords that will land you on the top results. A good voice search SEO agency will research not only keywords but phrases that are most likely spoken by voice search users. Developments in speech recognition have been astronomical that it has become an integral part of life by a huge chunk of the population (millennials). An agency should be adept in this field because using the proper key phrases drives traffic to your site and create potential clients for your business.
They Know How to Use Those Words
In line with knowing key phrases, any voice search optimization agency knows that creating content around keywords will rank you to better search result standing. A voice SEO agency will create valuable content around the topic using key phrases to rank higher in Google search result.
They Will Optimize Content
Another crucial task that a voice SEO agency can do for you is optimizing content that's already there. Typed inquiries may yield different results from spoken questions and by having an agency who can tailor the content you already have to pop up in voice-search results is going to be good for your business.
They Will Enhance Your Pages
It's in the name, a voice search optimization company's general task is to optimize your site. This means creating content that will land you on position zero in a voice search result through carefully crafted campaigns backed by extensive research.
Why Hire a Voice Search SEO Agency?
Online presence is one important facet of running a business in this day and age—and a huge important facet at that. Having someone who can professionally handle all things online for you gets a chunk of the work off your plate and lets you focus on other aspects of your business.
Aside from what a voice SEO firm can do for you, there are also other benefits you might not have thought of in hiring one. Above, we have listed the things that a good voice search SEO agency will do for you, with those in mind, here are the benefits you get when you find and hire the best voice SEO company for you:
You Get Time Back
Imagine having to learn algorithms and analytics on top of running a business, daunting, right? But by hiring a reliable voice search SEO services relieves you of all that technicalities. You can use the time you would use in crafting content, scouring competitors' strategies and keywords, and learning a whole new element of running a business to actually running your business. Another plus side, you can use that time for your personal life!
Your Online Presence is Taken Cared for
With more and more people relying on the internet for just about everything, your online presence is of utmost importance. Your site needs to have a good user interface, your multiple social media accounts must be updated and go with what's trending, and overall, your presence needs to be relatable and optimized—all of which you can get by hiring a reputable voice search optimization agency who knows their stuff. Imaging doing this by yourself!
Your Rankings Will Rise
Increased site traffic translates to, ultimately, potential revenue. Working with a voice SEO agency helps you rank better, if not, the best, in voice search results which equates to higher chances of landing would-be clients for your business. With tons of competition, a voice optimized site gives you a significant lead.
What Makes a Great Voice Search SEO Agency?
Say you're sold on the idea of hiring a voice search optimization agency, you know what they do and what they can do for you—but what makes a great voice SEO agency? Should they have shiny voice SEO proposal promising you overnight success? Should they use state-of-the-art marketing pitches to solidify themselves as the best agency to do your digital needs for you? Should a great voice search SEO agency come in cheap? Are you supposed to get the one nearest to you?
If these questions bother you then fret not. We've gathered several qualities you should look for before signing a partnership.
They keep it real.
Have you ever met agencies hauling in flashy presentations and then falling flat on their promise? Well, a great voice SEO agency will give you no peacocking, no overpromising, and just setting you up with realistic goals followed with achievable results.
They do a complete voice SEO audit for your business website.
A great voice search SEO agency will do their homework without having to ask them to. They are expected to do an audit to better understand your current standing in voice search results.
They take time to know you.
Aside from your online semantics, they also take the time to learn about your business and industry, your customers, and your sales strategy.
They take time to know your competition.
What makes a great voice search SEO agency is the same as what they will do for your company. One of their most important jobs is to know your competition and devise a strategy on how to outrank them with results.
They provide you with different on-page voice SEO recommendations.
This refers to all the things you can do on your website to help you rank better in searches. It can be Meta Descriptions, Meta Tags, Body Tags, URL structure, and the likes. A good voice search agency can and will do this for you.
They don't jump to highly competitive keywords with long tail keywords.
A good agency knows that there's a need to find relevant and less competitive long-tail keywords on a specific topic in order to appear organically on voice searches.
They have good history.
There is a certain authority that comes with age. As with a good voice search optimization agency, you would want someone who knows the ins and outs of the industry. Client retention rate is important because it tells you that the agency has been working pretty well. It is also notable that even when you find a few bad reviews online targeting an agency you're already set in hiring, don't let it be a deterrent. Just remember to give your hunt for the best agency due diligence by researching.
They communicate well.
It only makes sense that you should go for an agency who communicates well since their primary role in your business is communicating with users via content. Reputable voice SEO agencies respond timely when you shoot them an inquiry whether via their website's contact form, phone, or email. One more thing to look for is how well an agency communicates their pricing. If a voice SEO agency can comfortable lay out their pricing means they're not hiding surprise fees for you.
How Do You Find the Voice Search SEO Agency Fit for You?
Do a quick Google search and you'll find a multitude of voice search optimization agencies offering different kinds of services claiming to be beneficial to your company—but it's not always the case. There are some good SEO agencies who haven't yet adopted voice search optimization in their services. There are also agencies that have a wide array of services that they've spread themselves too thin. So like Goldilocks, you need to find the porridge that's just right.
It needs to be reiterated that you shouldn't just jump right into signing a contact with the first agency you see. We highly recommend following these steps on how to find the voice search SEO agency that's best for your company.
Know what you need
It's best to know what you need before finding someone to hire. Whether it be for just one campaign, a social media promotion, voice search SEO services, or a total website overhaul, knowing what you need and clearly setting your goals tailor fits what you will find. If you don't know which area you need help on, you can get a digital marketing analysis done for you and a good agency would determine it for you.
List the data you want to track
Research, again, plays a big role in finding the best voice SEO agency for your business. Be sure to ask if the agency you're talking to can track measurable data such as phone calls, site visits, click throughs, and many more. This means that the solutions they will concoct for you have basis and uniquely yours. You wouldn't want a baseless strategy pulled from thin air.
Back-check on a prospective voice SEO agency
If you have honed in on a couple of agencies already, and you're ready to sift through the options, a great way to get unbiased thoughts about them is by looking through reviews and testimonials online. A simple online search will let you stumble upon valuable critique from their previous clients. Another avenue you can take for reviews is by asking the agency itself to submit case studies and/or by requesting reference that will vouch for their capacity as a voice search optimization agency.
Stay away from "black hat" agencies
Black hat voice SEO agencies are firms that cheat the system. They buy a ton of links from useless websites, they use bots to generate views, they steal content from other sites, and use other dirty tactics to generate traffic. All of these methods get you a one-way ticket to getting a Google penalty.
Never trust anything that promises overnight success. The rule of thumb is, if they insist on retaining copyrights on all materials created for you—stay away. If you agree to this, they can easily destroy your online presence content, design, and strategy-wise.
Take them for a test run
Before signing anything, it is best to schedule a consultation whether online or in person with your shortlisted agency. The important thing is that you get a feel of how the voice SEO firm will handle your request.
Are they thoughtful enough that they conducted a respectable amount of research on your company? How do they come across to you? Do you think you will be able to work with this agency for the long haul? Important questions you can get a bearing on if you get a feel on how they work without cashing anything out just yet.
Set your voice search SEO budget
As with any venture, setting a budget aside is a must. Keeping in mind all these tips lets you know what you're paying for but you should also define, and be clear early on, how much you are willing to pay. Refer back to the first tip in creating your budget—what is the amount you can and are willing to set to achieve your goal. Now of course, that doesn't automatically mean splurging.
Many voice SEO agencies have packaged deals and price ranges you can always choose from. You can also check if they have a pay-per-month scheme that you can avail.
Voice Search is a Game Changer
It's a cliché, but change really is constant. The way users search for answers has rapidly evolved from typing to speaking and businesses should keep up. Appearing on position zero is no longer achievable by just using a bunch of popular keywords and hoping it will land. Carefully understanding key phrases, much like how a person will phrase a question is needed to rank better in search results.
Your business' significance in this day and age heavily relies on your online presence and relatability to the majority of consumers. Ergo, finding the best voice search optimization agency that will provide you with the correct campaign backed by research is definitely going to be beneficial to your company in the long run.
Optimizing your content to cater to voice searches means that there's a higher chance that your site is where a voice-operated assistant will lead the user. Research shows that ranking high gets you a high bump in traffic which translates to increased potential revenues!
With so many agencies adopting this new service, it's not uncommon to be confused on who to get for your business. Just keep in mind these tips and tricks and you should be all set.